20 Years After Chernobyl
Thursday, 27th April 2006 by Alex Turnbull
Yesterday was the 20 year anniversary of the Chernobyl disaster, and Google has marked the occasion by providing high-resolution imagery of the whole area. In our thumbnail you can see the concrete sarcophagus which was built to attempt to contain the worst of the radiation within the destroyed reactor room.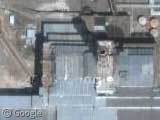 We previously posted Chernobyl in June last year, but this new image update really gives you an idea of just how desolate this area has become.
Or has it? According to this article at the bbc the area surrounding Chernobyl has become an unexpected haven for all manner of wildlife, with hardly a Blinky in sight! In fact, even the sarcophagus itself has become a nesting ground for birds. Just to the north west is the deserted town of Prypyat where you can see the woods are slowly taking over from the abandoned tower blocks.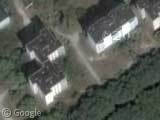 See Wikipedia for the full history of the Chernobyl Disaster.