Holocaust Memorial Day
Monday, 28th January 2008 by James Turnbull
Yesterday, 27th January, various countries celebrated Holocaust Memorial Day, which is dedicated to remembering the victims of the Holocaust.
27th January was chosen as it was the date on which Auschwitz was liberated in 1945. The concentration camp is not currently covered by high resolution imagery but you can see archive aerial shots as Google Earth overlays.
In 2004 the monument to the murdered Jews of Europe was established in the centre of Berlin. The monument is over 19,000 m2, the entirety of which is covered with 2,711 concrete slabs of various heights. Between the slabs the ground slopes about unevenly, and there is no predefined path through the monument.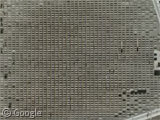 An underground museum below the monument holds the names of all known Jewish Holocaust victims and a quote above the entrance reads:
"It happened, therefore it can happen again: this is the core of what we have to say".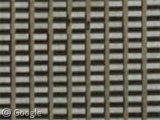 Further information on the monument on Sacred Destinations.
Thanks: Chris Westbrook, Stephan Gajewski, Leon el africano and David Boardman