The World's Tallest Structures Revisited
Wednesday, 17th September 2008 by James Turnbull
Earlier this month the still-incomplete Burj Dubai building in Dubai officially surpassed the height of all other buildings, towers and masts worldwide, making it the tallest man-made structure on the planet.
Currently standing at a staggering 688 m, construction of Burj Dubai is set to continue for another year, and the final height will not be announced until the building opens in September 2009.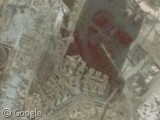 As you can see, the Google Earth image was taken while the building was still just a toddler, but you can get an idea of how it might look with a 3D model.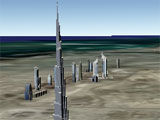 Before the Burj Dubai came along the process for deciding on the world's tallest building was strangely complex - there's actually 4 possible categories to consider - and there were separate records for supported masts.
Burj Dubai simplified the debate by taking the top spot in all possible categories, but it gives us an opportunity to revisit all the previous record holders, many of which have been updated since we previously looked at tall buildings and the world's tallest towers.
Taipei 101 in Taiwan once held the "tallest building" record in 3 of the 4 possible categories with its architectural height of 508 m, highest occupied floor of 438 m and roof height of 448 m.
For the moment at least, Taipei 101 retains the title of largest completed building, but after the completion of Burj Dubai it will have to settle for being the location of the world's fastest ascending elevator, which can get you up to the 101st floor at a gut-wrenching 37.7 mph!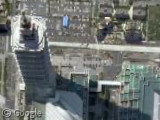 Chicago's Sears Tower was once the holder of all tall building records. Taipei 101 failed to conquer its record of "height with antenna", at 529 m, but Burj Dubai has easily cleared that without the need of extra-reaching aerials.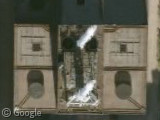 Lastly, the rope-supported KVLY-TV mast in Blanchard, North Dakota, was officially the tallest man-made structure on the planet at a height of 629 m. The fact that Burj Dubai already tops this height without any external supports is testament to just how amazing an engineering feat it really is.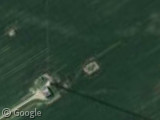 Further reading at the Wikipedia pages for Burj Dubai, Taipei 101, Sears tower and KVLY-TV mast.