Very Large Christs
Tuesday, 18th May 2010 by Luis Moreno
Back to his very origins, humans have chosen to worship physical representations of their deities. Currently the most popular religion (in terms of current number of followers) is this Christian faith, with around 2,000 million followers.
We've previously covered Very Large Buddhas (which were seriously large), so now it's time to seek out which is the largest Christ statue in the entire world!
Cristo de la Concordia, Bolivia
In Cochabamba, Bolivia we find the Cristo de la Concordia a 33.8m high statue (including 6.2m base), which makes it the third largest Christ in the world. One interesting feature of this monument is that you can climb up the stairs inside his chest, and get an excellent view of the city by way of reward.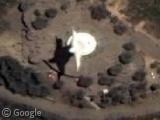 Christ the Redeemer, Brazil
Possibly the best recognised of all the statues of Christ in the entire world, Christ the Redeemer in Rio de Janeiro, Brazil stands 709 m above sea level and measures in at 38 metres tall (including an 8m pedestal). The monument was inaugurated in 1931, and currently receives over two million tourists every year.
Christ the King, Colombia
Located 1,440 m above sea level and weighing in at around 464 tonnes, Christ the King, in Cali Colombia is a seemingly modest 41m, but is considered the largest representation of Jesus Christ in the world1. The figure was completed in 1953, and at night the view is pretty impressive.
Cristo-Rei de Almada, Portugal
Now we're talking! The world's tallest Jesus Christ is surely the Cristo-Rei de Almada in Portugal, as it's 110 metres tall! Unfortunately this is only the case if we include the height of the base – if not then it's only a paltry 28m! Completed in 1959 it is of course an important religious and conventional tourist location.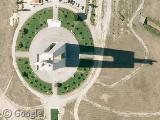 Christ of Copoya, Mexico
Our last Christ is of truly epic proportions. The Christ of Copoya in the Mexican state of Chiapas began its construction in 2006, and when finished will top out a truly enormous 62 metres tall, which will make it the largest figure of Christ in the entire world. At least for a while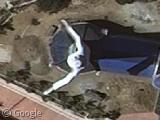 Finally, I recommend you also take an aerial tour of the Cristo del Otero in Palencia Spain, the Cristo de las Noas in Coahuila, Cristo del Cubilete in Guanajuato and the Cristo de la Habana.
---
Although everywhere that has one argues that their Christ is the highest… in that particular place. ↩︎