San Francisco's Mission District Murals
Monday, 15th November 2010 by Ian Brown
San Francisco's Mission District is a neighbourhood known for its vibrant arts and culture scene. Of particular note are the many murals which decorate prominent locations in the area. These include Balmy Alley, a narrow road lined by buildings covered with more than 30 separate murals.
The painting of murals in this area started with Mexican immigrants who used their artistic heritage to depict the social and political struggles they encountered.
Their history and tradition is reflected in many of the murals here and in other locations.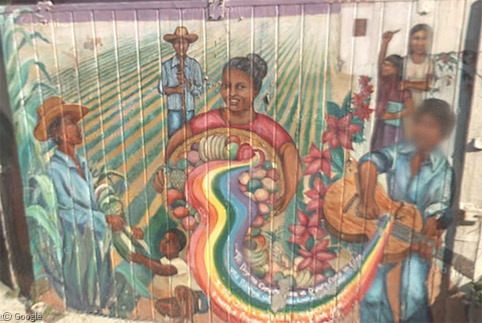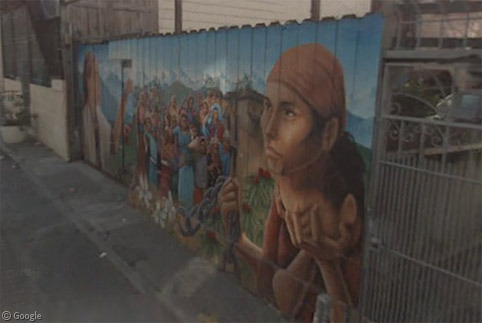 When looking at many murals along Balmy Alley, we can see Google's face-blurring technology hard at work!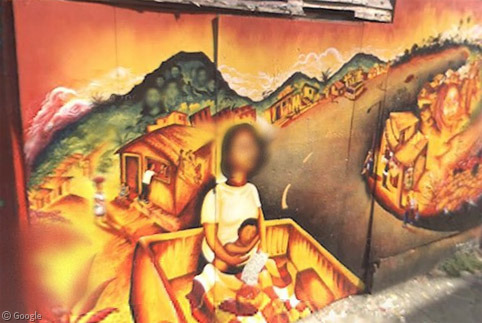 A block away is the distinctive blue building occupied by Precita Eyes, a community gathering point for muralists, and visitor centre for those wishing to learn more. Face-blurring again does its thing.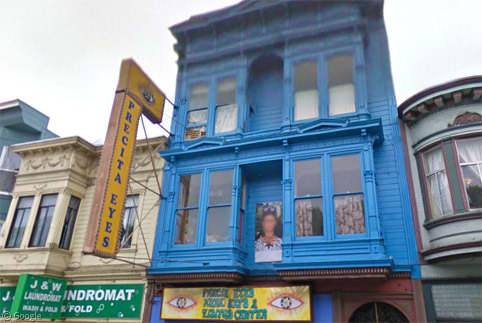 Clarion Alley is another hub of mural creation: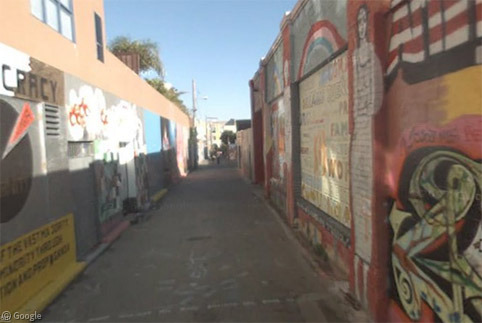 Perhaps suffering from over-work, on this particularly striking artwork, face-blurring seems to be just randomly selecting areas to distort...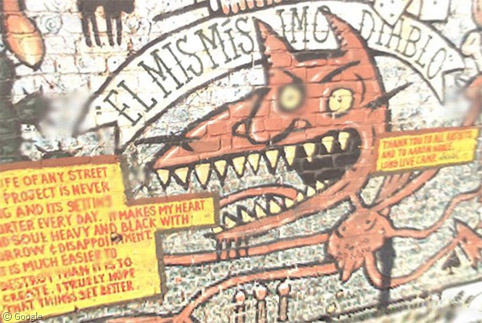 24th Street features a large number of murals as it passes through the Mission District. A children's project through Precita Eyes livened up a McDonald's restaurant with a painting titled Culture of the Crossroads.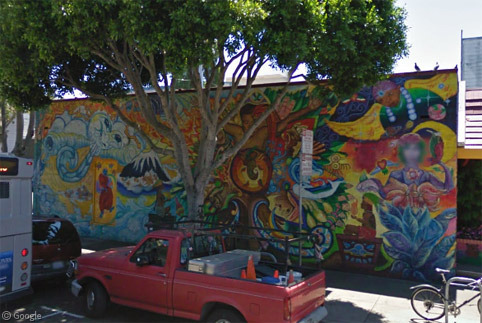 The minipark is lined with murals on three sides.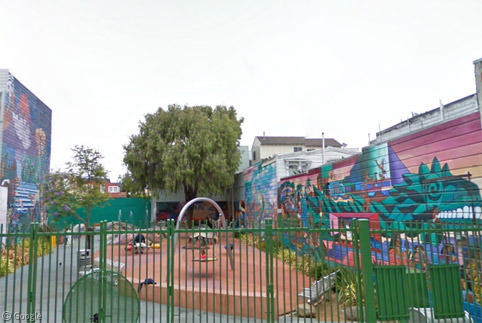 And it seems that in this neighbourhood, if your truck breaks down and you leave it sitting for too long, it's going to get decorated!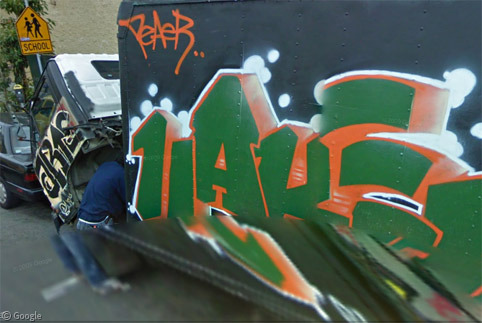 A few other notable murals in different parts of the District:
Harrison Street is noted for a mural titled Carnaval, which covers a wall for almost an entire block.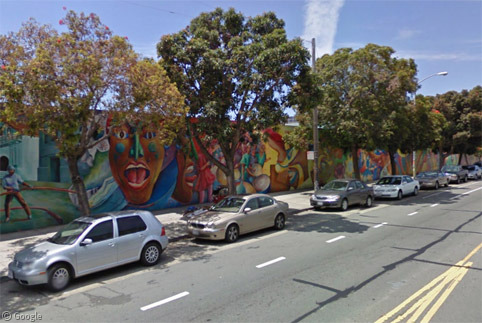 The San Francisco Women's Building houses charities and other organisations that support women. It is adorned by a mural painted by seven female artists.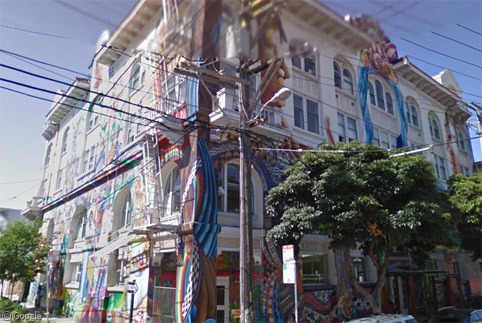 The facade of the Cesar Chavez elementary school is decorated with a 2-storey high mural, which again was subject to over-zealous face-blurring.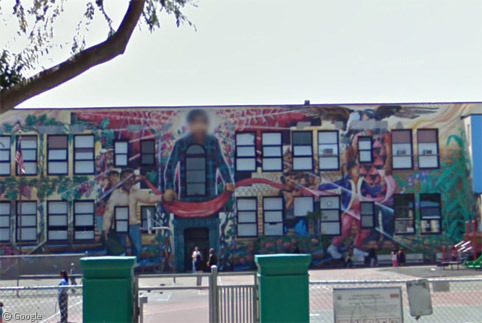 These are just a few of the hundreds of murals in the Mission District. If you have a favourite, find it on Street View and post in our comments section. Learn more at Zurdo Go and Precita Eyes.