Catch A Fire With Google Maps
Tuesday, 31st May 2011 by Kyle Kusch
Google Maps is on fire! Or at least it seems that way, considering the number of raging fires Google imagery has captured over the years. Take a journey with us as we travel the globe in search of flames and smoke…
The Street View car has come fairly close to several fires over the years, and many remain to be seen – such as this sidewalk garbage fire in a Marseilles underpass which has filled the air with acrid black smoke, or this small roadside brush fire midway between Cardiff and Newport, Wales.
In Sao Paulo, this petrol station is nearly obscured completely by the smoke from a car fire.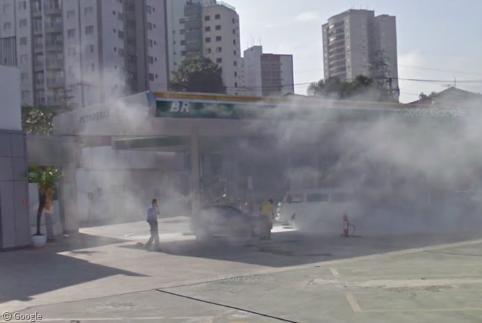 The most inflammatory encounters for the Street View car, however, may be these large roadside fires in KwaZulu Natal, South Africa and Chiapas, Mexico.
I wonder if they've tried putting these fires out with the world's largest fire hydrant? Then again, it probably wouldn't help, seeing as how as it's located over in Columbia, South Carolina. Besides, the Street View Car in general has bad luck with hydrants.
Fortunately, there are usually emergency workers on the case. Here in Wiesbaden, Germany, an upper-level house fire is being attended to by a number of fire trucks.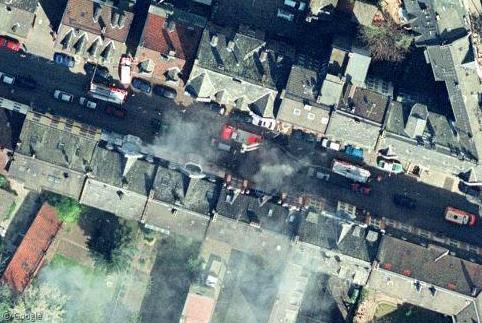 At Philadelphia International Airport, this burned-out husk of an airplane sits in a paved circle. The helpless victim of firefighter training, it joins its comrade at Florida's MacDill Air Force Base.1
This small brush fire on the North Island of New Zealand was likely set deliberately as part of the annual process of getting the land ready for the season's planting, and this field fire in Bulgaria is also deliberate. This other brush fire in Botswana captured by the National Geographic African Megaflyover Project, however, appears to be far more dangerous.
Then there are full-on forest fires. In the wilderness of the Northwest Territories, this forest fire is caught in the heat of the moment, sending a giant plume of smoke into the air that can be seen over 20 miles (30 km) away.
Just as ominous is this massive fire in the far east of Russia, seen here blazing a path toward the Pacific Ocean.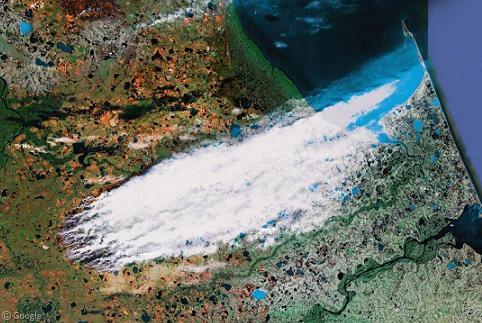 What's worse than an out-of-control wildfire? Try three, as captured here in Cameroon.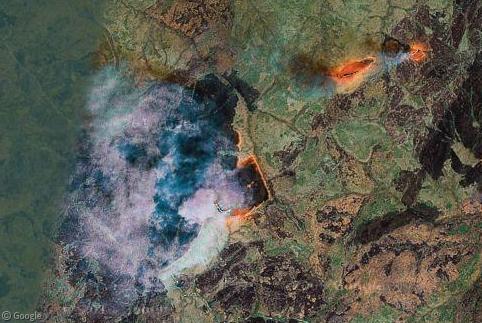 Finally, here's the Street View car getting incredibly meta, as it takes a picture of someone taking a picture of a fire along the South African coast.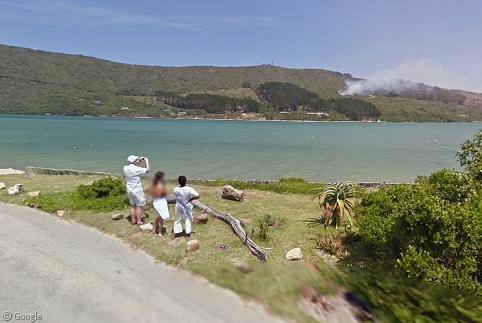 ---
We've spotted a few of these Fire Training aircraft in the past, however there has been some debate over whether they're actually children's play areas… ↩︎