Holiday Hangover
Tuesday, 7th January 2014 by Kyle Kusch
It's January, and a lot of people are feeling pretty sad now that their favourite holidays are over. With all of the festive cheer, presents, good times with family and friends, presents, songs and carols, presents, parties, and presents to be had every holiday season, some folks wish it could be Christmas or New Year's Day all year 'round. Well, if you live in certain parts of the world, it is!
According to Geody, there are 233 separate places and features around the world named for either Christmas or New Year, including a Christmasville and four separate towns simply named Christmas (Our favourite name? Christmas Bore, which is actually a well in Western Australia and not someone putting you to sleep with that bloody Boney M. Christmas album for the 30th straight year.)1.
The largest town named Christmas is in east-central Florida with a population of just under 1,200. While it has some of the features you may expect from a town named Christmas, such as streets named for biblical figures and Santa's reindeer, it's best known for something else entirely: being the home of the world's largest building that is shaped like an alligator. This is Florida, after all.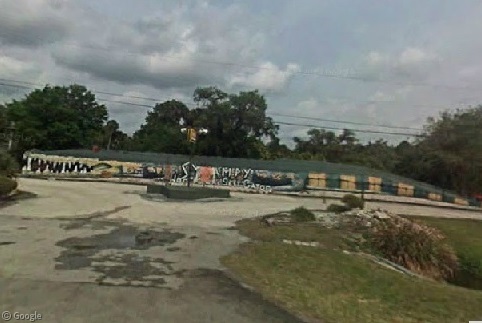 Still, what could be better than an entire island full of Christmas spirit? Good news - there are eight of them! Most Christmases around the world (as well as Natals, Natividads, Noëls, and other equivalents) have the common heritage of being founded and/or discovered on Christmas Day. Of all the Christmas-themed places around the globe, however, only one is an actual administrative division: the Australian Indian Ocean territory of Christmas Island2, which is actually just the second-largest Christmas Island on Earth. Located 500 km (310 mi) off the coast of Java and 1 560 km (70 mi) northwest of Western Australia, Christmas Island was first charted in 1613, but wasn't settled until massive guano deposits3 were found there in 1887. Britain imported labour from Singapore, the Malaya Peninsula and China to mine the guano. Today, 70% of the population are Chinese, and 75% of Christmas Islanders are actually Buddhists. Ruled by Australia since 1958, most of Christmas Island is now a national park.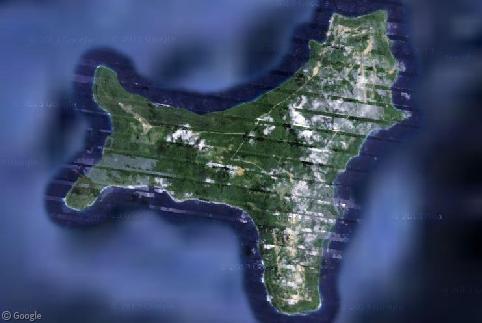 Christmas Island, Tasmania is a small nature reserve off the coast of King Island, but it does have the distinction of being located next door to New Year Island. No one thought a Boxing Day Island was necessary, apparently.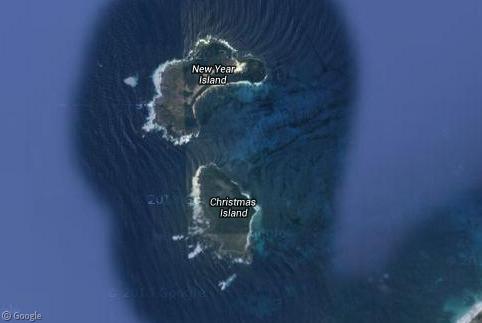 The largest Christmas Island in the world belongs to the Pacific nation of Kiribati. In fact, it's the largest coral atoll in the entire world (388.39 km2 or 149.96 sq mi). These days, you'll usually see it spelled Kiritimati, even though it's still pronounced 'Christmas' (the local Gilbertese language has no individual letter for the sound s, using the digraph ti instead. Just like its Indian Ocean counterpart, Kiritimati was also settled in the 19th century due to British guano mining. Between the two world wars, over 800,000 coconut trees were planted here, and the economy remains based around their harvest. Kiritimati is also known for being the first inhabited place in the world each year to celebrate the new year. And its third largest village is named Banana. Seriously.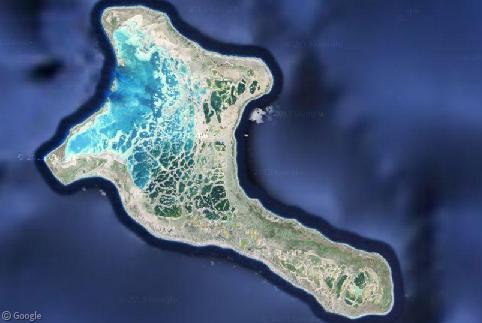 The ultimate place to see Christmas and New Year together is the appropriately named city of Santa Claus, Indiana, where an entire neighbourhood has streets named for US holidays and celebrations. If you've ever wanted to live at the intersection of New Year's Day and Pro Super Bowl in the city of Santa Claus across the highway from Christmas Lake, now's your chance.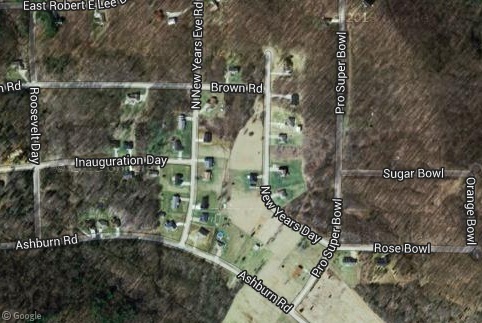 Naturally, the city is home to a large amusement park called Holiday World, with different sections of the park dedicated to various US holidays, such as Halloween, Thanksgiving, and the 4th of July. Also, there's a water park for some reason.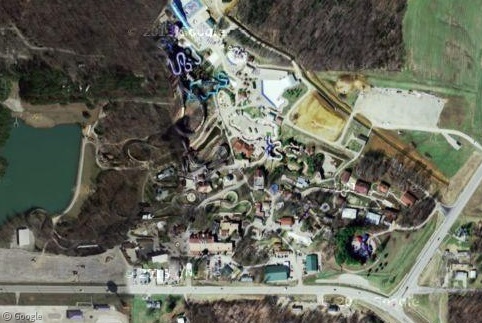 What are your favourite holiday-themed destinations? Let us know in the comments!
---
There's a New Year Bore as well. ↩︎

Christmas Island may have the best name for a capital of anywhere on Earth: Flying Fish Cove. ↩︎

Insert your own 'white Christmas' joke here. ↩︎