Weirdness
An alien monolith perhaps? Or just some rather interesting stitching? Pretty cool looking though 🙂 Thanks to Kristian.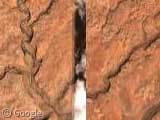 Check out this little bit of pixelly weirdness down in Antarctica, not very high-resolution of course (there's a lot of not-very-much to see down that way I believe), but it means we can finally have an Antarctica category! Thanks to…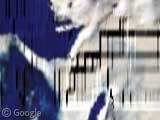 Remember our giant piece of Scotch Tape holding Canada together? Well our ever-helpful readers have since turned up several more pieces of this gargantuan sticky-tape… Firstly we have this enormous length of tape, which is actually holding Ghana and Ivory…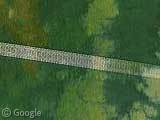 Check out this weird section of image that woowoowoo found in North Korea. He said: Somehow a whole chunk of data has inverted colours – taken into Photoshop and inverted, it looks much more correct. In our first thumbnail you…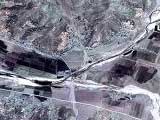 Update: Turns out that this is actually just an image glitch, thanks to everyone who helped clear that up. Still cool though 😉 Check out this fantastic image of half-sunk ships in Greece. Spooky! Props to Mike for this little…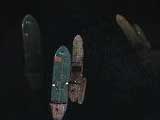 Check out this cool image of Montréal, where you can see 3 seasons in one shot! Thanks to Waldo for this one.