The Salton Sea on Street View (Desert Week 2011)
Friday, 24th June 2011 by Matt Bucher
The Salton Sea is not a desert — it's the largest body of water in California. We first posted1 about this landlocked "sea" back in 2005 (it's technically NOT 'man made') - but since that post the Street View car has visited the area, so we can now take a up-close photographic tour of one of the most blasted, desolate parts of the United States.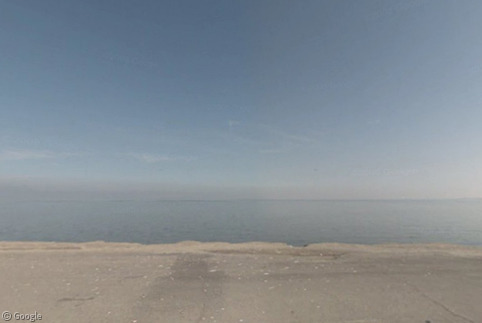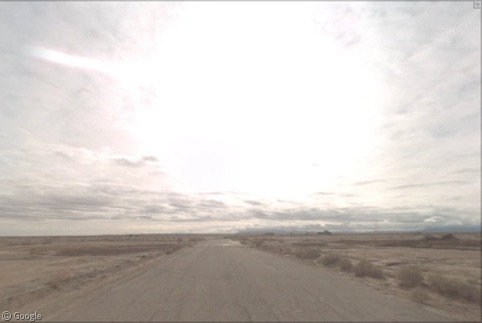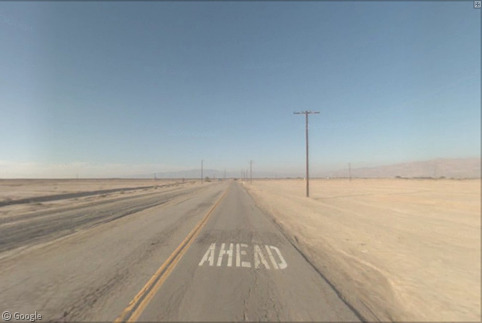 In addition to being a popular stopover for migratory birds, the Salton Sea is a popular spot for RVs: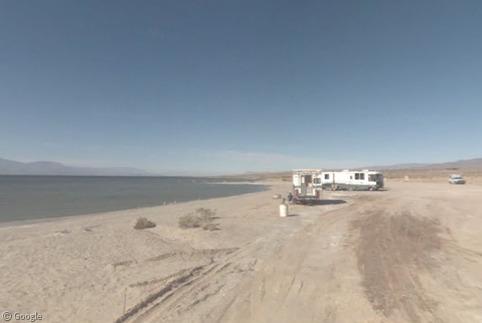 Near the lake are plenty of 'neighborhoods' that were never completed: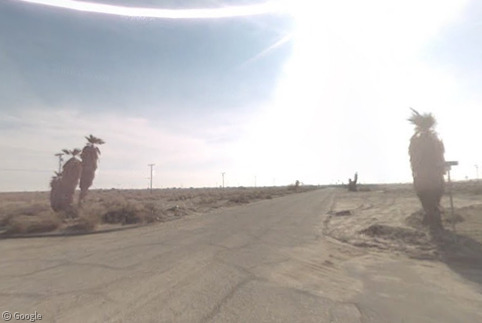 And several populated areas—many of which have the word "Beach" in the name.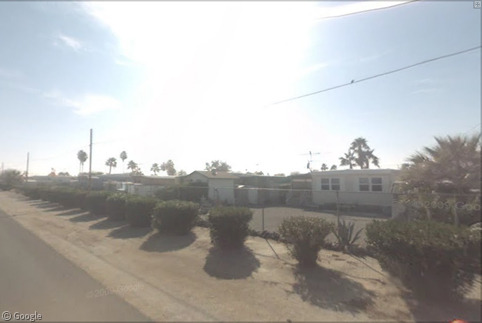 The many abandoned buildings and cars that have been swallowed by the lake or destroyed by the salty air lend the place a post-apocalyptic feel.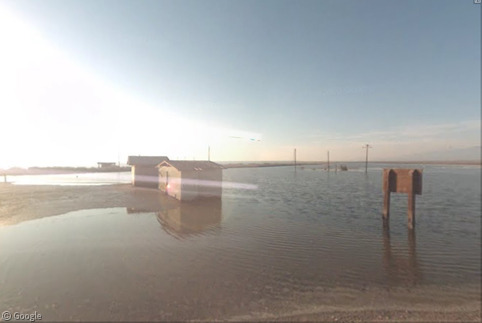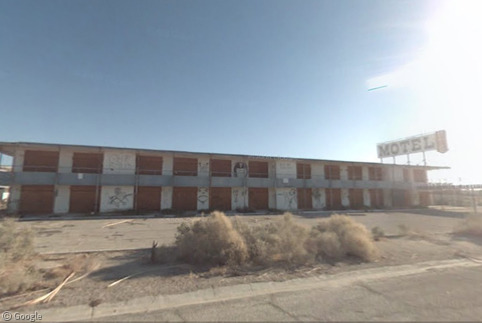 The Salton Sea is the focus of several environmental and conservation groups, but they have to counter frequently asked questions like "Why does the sea smell?" and "What about the bird deaths?" and stating firmly that "The New River has been portrayed as the dirtiest river flowing into the U.S. Some studies are countering that claim..." This documentary, The Accidental Sea, explains some of the appeal — and the otherworldliness — of The Salton Sea.