Ah… October 31st, the day when children everywhere1 get to dress up in scary costumes and extort candy from homeowners under threat of terrible consequences! To celebrate, Google Sightseeing invites you to join us on a harrowing and haunting2 trip…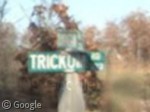 Posted by
Ian Brown
Monday, 31st October 2011
The Street View trike's been at it again, this time in the Swiss Alps visiting the slopes of eleven different alpine resort areas to put you right in the middle of slopes of famed ski resorts, towering mountains, and bucolic trails. Join us for a look at two beautiful valleys in the canton of Valais that surround the largest glacier in the Alps.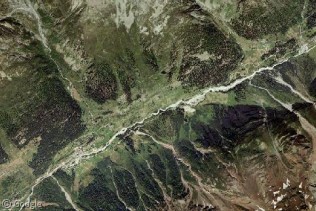 One of the most common subjects that readers post through our suggestion form is planes – whether in flight, parked at airports, or in pieces at crash sites. Here is a collection of some of the more interesting finds from…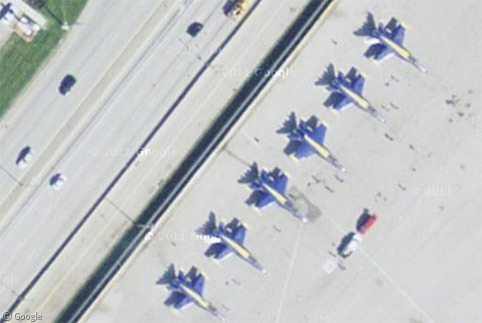 Posted by
Ian Brown
Tuesday, 11th October 2011
In 2005, the military government of Burma (Myanmar) made one of its most curious moves yet when it gave its ministerial officials less than a day's notice that they were to pack up and move to a new capital almost 400 km north of the old capital, Rangoon, under threat of arrest or imprisonment. The government had secretly been constructing a capital in the middle of the nowhere called Naypyidaw; a way for the government to escape the congestion and chaos of Rangoon in a purpose-built capital in which everything would be under their control. Naypyidaw covers a sprawling 4,800 km2 – that's 78 times the size of Manhattan!