Large Type
In 1923, the words "South San Francisco the Industrial City" were painted on Sign Hill (It presumably had a different name before that) and five years later, the 60 foot letters were put into cement. Thanks: JoeM & others.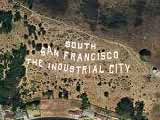 In Miami, Florida there's the Pro Player Stadium, home of the Florida Marlins and Miami Dolphins. You can clearly read IOWA in the end zone, which dates this photo to around January 2nd 2003 when USC beat Iowa 38-17 in…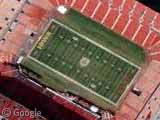 Greg Duncan sent us this large scale geekery – the Simi Valley Smiley and I Love Simi Heart. Greg says: The smiley is very visible from the freeway and one of the first things you see as you drive into…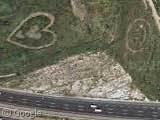 Each Year around Halloween, Arizona's Schnepf Farms carve a maze into their 10-acre corn field and in 2004 they decided to forever immortalize Arizona's love for talk show hostess Oprah Winfrey. Thanks: Lauren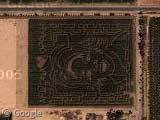 The first stadium is the San Francisco 49er's Stadium Monster Park (formerly 3com park) (thumbnail #1 below) and it seems they were playing at the moment the photo was taken. There's lots of stadiums in this shot of Philadelphia In…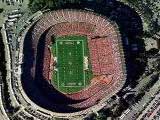 OK, this writing is ridiculously big, I mean, look how zoomed out we are! That's some dedication there. Thanks DDA.