California
San Francisco's Golden Gate bridge. Looks like a nice day.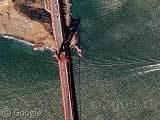 Edwards Air Force Base has this giant compass-thing scraped into the desert. I assume it's to help pilots orientate themselves when landing or taking off.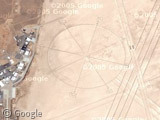 Only just legible, but very cool, the Hollywood sign. Now I don't need to go there to see it.