Georgia
On this day 98 years ago, the most lopsided college football game ever took place at Grant Field in Atlanta, now known as Bobby Dodd Stadium. Georgia Tech defeated an improvised team from Cumberland College by the remarkable score of…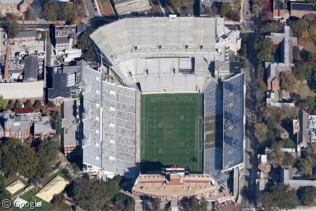 Posted by
Ian Brown
Tuesday, 7th October 2014
June 19, 1939 was a dark, dark day in the city of Atlanta. The city council voted to outlaw … pinball. Seen as "encouraging moral degeneration amongst children", the machines and their "electrical click-click" fell silent a short time later,…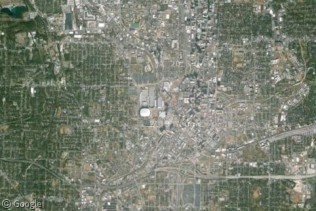 Introduced to the southeastern United States in the 19th century as an ornamental plant and to help fight against soil erosion, the perennial vine known as kudzu has infested tens of thousands of square kilometres in the US, wiping out forests and native vegetation while covering and engulfing entire buildings.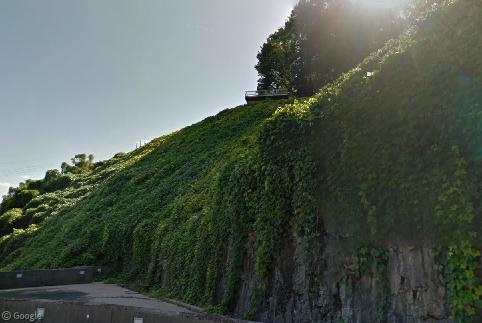 To mark Halloween this year, we're visiting some unusual burial places. While it is common for cemeteries to have parking lots, you might think it unlikely that the reverse would happen. However, there are a surprising number of graveyards in…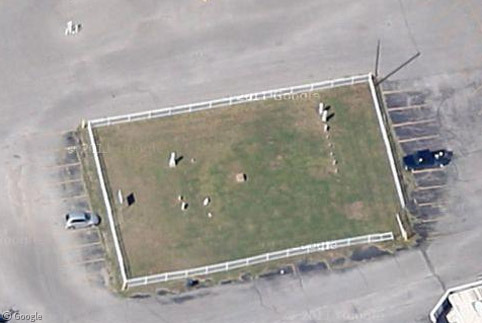 Posted by
Ian Brown
Wednesday, 31st October 2012
Today, it's the second part of Google Sightseeing's tour of abandoned stadiums and arenas around the world. No country on Earth has more large arenas and stadiums than the United States, so it only fits that no country has more abandoned venues. There are so many abandoned stadiums in the US that they could fill countless pages; here are just a few of the many.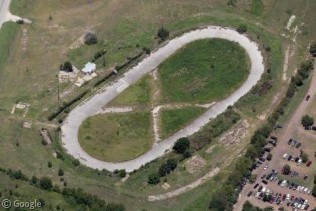 Ah… October 31st, the day when children everywhere1 get to dress up in scary costumes and extort candy from homeowners under threat of terrible consequences! To celebrate, Google Sightseeing invites you to join us on a harrowing and haunting2 trip…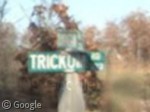 Posted by
Ian Brown
Monday, 31st October 2011