Nebraska
I've done a lot of research on this remote forest near Lincoln, Nebraska and managed to identify that it was probably planted around 1957… OK, I didn't do very well with the research; I must a bit rusty after my…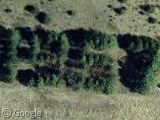 This isn't really an optical illusion, just an image mismatch on highway I-80 between Lincoln and Omaha, Nebraska, but it looks really freaky! It makes my head hurt. Thanks to Michelle, and apologies to Joe, who doesn't like weirdness.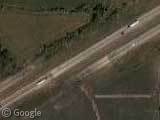 The Henry Doorly Zoo in Omaha stakes claim to a couple of "world's largest" titles. The dome structure houses the world's largest indoor desert as well as "Kingdoms of the Night", the world's largest nocturnal exhibit. The zoo also has…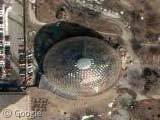 Especially for Andrew Scott, we're finally posting some trains 🙂 Union Pacific's classification yard in North Platte, Nebraska is the world's largest railroad classification yard. The yard is made up of 315 miles of track, and up to 10,000 railroad…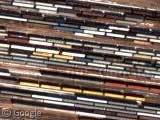 Props for this one go to Quentin and Peter Grabowsky, who both sent us this pretty darn huge message, which is apparently directed to the airmen flying in and out of Offutt AFB near Omaha, Nebraska.