Tonto Natural Bridge
Monday, 19th June 2006 by Alex Turnbull
This is the Tonto Natural Bridge near Payson, AZ – which is less like a natural bridge and more like a natural tunnel.
The creekbed disappears into the 50 metre-high tunnel for around 120 metres – the two entrances you can see in our thumbnails, and the inside of which you can see in numerous online galleries. (I've chosen this gallery to link to, because I like the way they've gone over the top with arty-farty photoshop filters 😀 )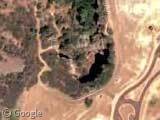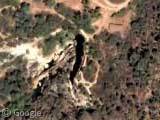 Thanks to Jason Creach.