On this day: The Million Dollar Quartet
Thursday, 4th December 2014 by Ian Brown
On December 4, 1956, an impromptu jam session took place at the legendary Sun Studios in Memphis, featuring Elvis Presley, Jerry Lee Lewis, Carl Perkins, and Johnny Cash, which a local newspaper dubbed 'The Million Dollar Quartet'.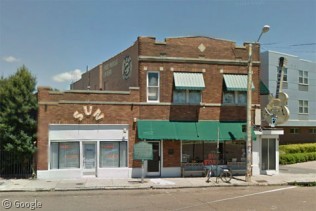 With Perkins in the midst of a recording session, and Lewis brought in to add his locally-famous piano-playing, both Presley and Cash happened to stop by the studio that afternoon and decided to play a few songs, while engineer Jack Clement decided that it might be prudent to hit the Record button on the tape machine. What he captured was the sound of 4 friends having fun playing snippets of their own and others' songs and bantering between themselves.
Although the rough-sounding session was never meant for release, 17 tracks were put out in 1981 under the 'Million Dollar Quartet' moniker, with around 30 more being added for later releases meaning that virtually the entire session was available.
A stage musical based on the event has played in Chicago, New York and London.