Street Views
On October 30, 2005, Dresden Frauenkirche was reconsecrated. Destroyed during WWII, the ruins were left as a memorial by then East German leaders, though it was rebuilt after reunification. For a more detailed history see our post from a few…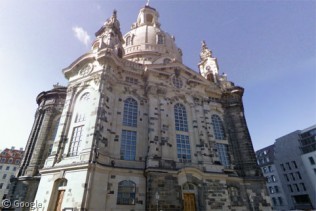 Posted by
Ian Brown
Thursday, 30th October 2014
On this day in 1967, Expo67 closed in Montreal. The World's Fair was hugely popular, drawing more than 50 million visitors during the six months it was open. More than 90 pavilions featured exhibits about 62 countries and a general…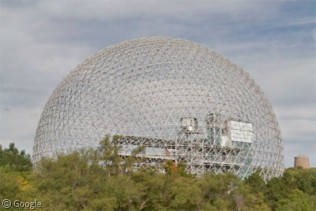 Posted by
Ian Brown
Wednesday, 29th October 2014
On October 28, 1942, the Alaska Highway was completed, Stretching more than 2700km (1700miles) when it was built, it connected the contiguous states to Alaska via a highway through Canada. Once a dangerous and difficult drive over gravel and dirt…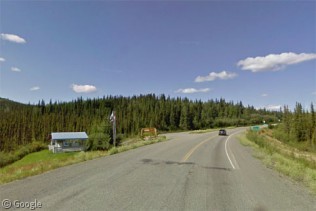 Posted by
Ian Brown
Tuesday, 28th October 2014
On this day in 1923, pop artist Roy Lichtenstein was born in New York. While he was best known for his paintings, he also created several large-scale sculptures, including the surrealist Cap de Barcelona.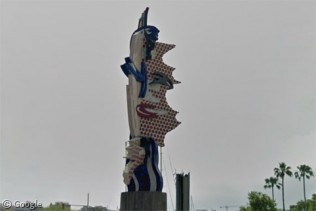 Posted by
Ian Brown
Monday, 27th October 2014
On October 24, 1901, Annie Edson Taylor became the first person to survive a trip over Niagara Falls in a barrel. A cat used as a test subject a couple of days earlier survived with only a cut to the…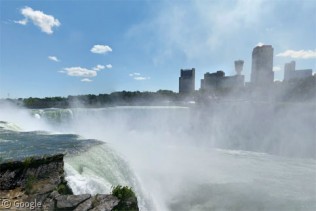 Posted by
Ian Brown
Friday, 24th October 2014
In a country as large and historically rich as Chile, it's no surprise that ghost towns abound throughout the country. Now with full Street View coverage throughout Chile, it's time to take a peek at some of these fascinating lost communities.