Saskatchewan
In the early days of mass automotive travel, fuel stations often resorted to some wacky gimmicks to differentiate themselves from the pack and lure in customers, such as novelty architecture that made the station building even more of a roadside attraction than the fuel they were selling. Today, many of these wacky 1930s-era stations are icons to thousands of visitors every year.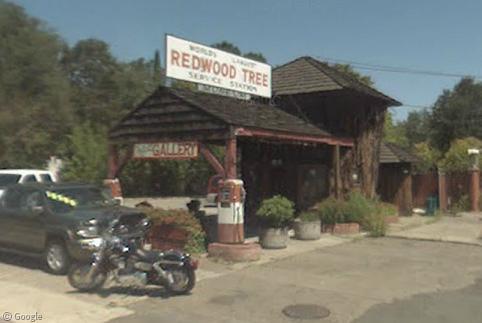 Recently the town of Burford, Wyoming made the headlines when it was sold for $900,000, which isn't a bad price for a town where only one person lives. This got me thinking - how many towns, villages, valleys and islands…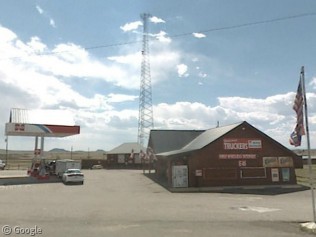 The final year of school in every country comes with many ceremonies and traditions. In Canada, one of those traditions is to celebrate the supremacy of your graduating class over all others by spray painting your 'grad' year over anything and everything.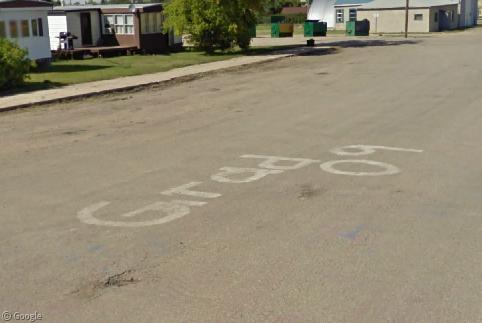 The Palliser Triangle is the driest part of the Canadian Prairies, constituting southeast Alberta and southwest Saskatchewan. Settled at the turn of the 20th century by farmers and ranchers, dozens of tiny villages sprung up to support them. While modern farming techniques have helped mitigate the hard times, the exodus of people from the Triangle has been steady for the past few decades, leaving numerous ghost towns listing in the wind.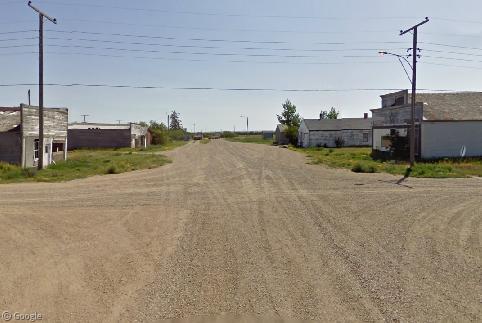 Here at Google Sightseeing we're absolutely fascinated with the more unusual names that places have been given. There's so much choice in this field that today we're able to bring you another post about creative place names – but this…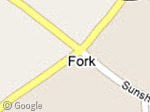 It may be hard to believe, but the Earth is struck with more space debris (meteors, comets, etc) than the moon. To be fair, our planet is much bigger, but from above, doesn't look as scarred as the surface of…