Creative Place Names: Kitchen Stuff
Friday, 21st January 2011 by Chris Hannigan
Here at Google Sightseeing we're absolutely fascinated with the more unusual names that places have been given. There's so much choice in this field that today we're able to bring you another post about creative place names – but this time themed entirely around things you'd find in the kitchen.
You have to imagine that quite a bit of work goes into naming a new place. I wonder what early pioneers were thinking when they came across these places. Perhaps they had an abundance of forks? Fork, MD and Fork, SC.
What good would a fork be without a solid cutting knife alongside? Cut Knife, Saskatchewan!
Surprisingly enough, Cut Knife is home to the world's largest tomahawk – which, while not strictly a kitchen implement, could certainly be of assistance on occasion.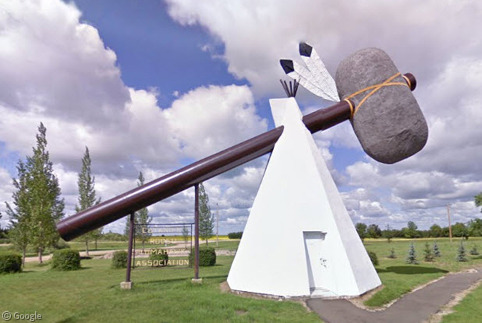 Down in southern Florida we find Coffeepot Bayou – to help you get through those rough morning hours!
Plate, Germany offers us the perfect place to serve our food…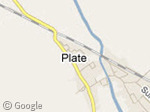 Although don't forget DISH, TX! Although actually, the town renamed itself from Clark to DISH (all caps intentional) in 2005 after making a commercial agreement with a satellite TV company. What did the residents get out of it? Free satellite TV of course… for ten years!
How about some lunch? Looking around we found some Rye in New York, and some Cheddar in the United Kingdom! Before you ask – no this village wasn't named after the cheese, rather the cheese was named for the village where it was invented! However today, Cheddar today produces more strawberries than anything else. Perhaps a re-naming is in order.
Now all we need is some good ol' corned beef. Wait! Found it! Burnt Corn, AL and Beef Island, Tortola.
Maybe later we can make some punch and serve it in the punch bowl? If we're really feeling adventurous we could serve it in the Devil's punch bowl – there's quite a few to choose from!
Previously on Google Sightseeing: The world's Longest Place Names, the brilliantly named Fucking, Austria, the Top Ten Confusing Place Names, and of course the Top Ten rudest place names in Canada, America and Britain.
Thanks to Jonathan!