Longest Place Names
Thursday, 13th November 2008 by Ian Brown
"Can't we just go to Å1?" may be the cry of tourists visiting some of these locations with the longest place names in the world.
The north island of New Zealand is home to Taumatawhakatangihangakoauauotamateaturipukakapiki- maungahoronukupokaiwhenuakitanatahu.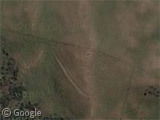 Generally called Taumata, the Maori name for this 305m high hill in it's full form can be translated as The summit where Tamatea, the man with the big knees, the climber of mountains, the land-swallower who travelled about, played his nose flute to his loved one, though there are a number of other forms with different meanings.
In Wales we find the the village of Llanfairpwllgwyngyllgogerychwyrndrobwllllantysiliogogogoch.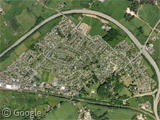 Often shortened to Llanfair PG, the name was invented in the 1860s as a means to attract tourists and can be translated as St Mary's church in the hollow of the white hazel near to the rapid whirlpool and the church of St Tysilio of the red cave. Wikipedia has a helpful guide to pronunciation should you wish to visit.
Massachusetts is home to Lake Chargoggagoggmanchauggagoggchaubunagungamaug.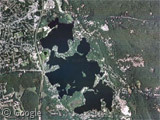 More commonly called Webster Lake, the name comes from the native Nipmuck language and means fishing place at the boundary, though again there are other forms with different meanings.
While the above are all names with a single word, the Guinness World Record for longest official name gives the title to the city of Bangkok: Krung Thep Mahanakhon Amon Rattanakosin Mahinthara Yuthaya Mahadilok Phop Noppharat Ratchathani Burirom Udomratchaniwet Mahasathan Amon Piman Awatan Sathit Sakkathattiya Witsanukam Prasit.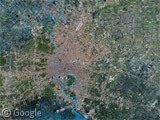 This translates as The city of angels, the great city, the eternal jewel city, the impregnable city of God Indra, the grand capital of the world endowed with nine precious gems, the happy city, abounding in an enormous Royal Palace that resembles the heavenly abode where reigns the reincarnated god, a city given by Indra and built by Vishnukam. More info at Wikipedia.
Thanks to Shea Marshall and Dave Lartigue.