On this day in 1906, Devils Tower in Wyoming was declared a National Monument by President Theodore Roosevelt. Seventy years later the iconic landmark achieved world-wide fame when it was used as a key location in the film Close Encounters…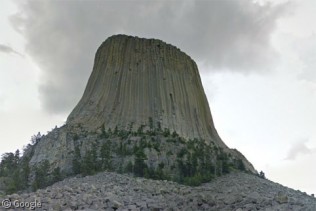 Posted by
Ian Brown
Wednesday, 24th September 2014
On September 23, 1962, the Lincoln Center for the Performing Arts opened in New York. The Avery Fisher Hall, home of the New York Philharmonic, was the first facility to be used. Others for dance and opera opened in subsequent…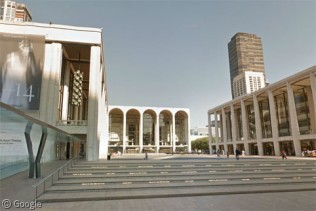 Posted by
Ian Brown
Tuesday, 23rd September 2014
Doesn't everyone appreciate elephants? We certainly do, and apparently September 22nd is Elephant Appreciation Day. These fine specimens were captured by the Street View car in Botswana.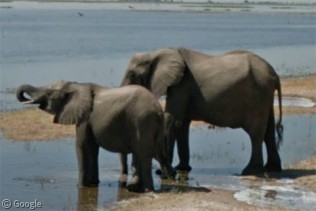 Posted by
Ian Brown
Monday, 22nd September 2014
We've visited a handful of large-scale sculptures by Claes Oldenburg and Coosje van Bruggen in the past, but because we love them so much we thought we'd do a comprehensive round up of as many as possible, in roughly chronological…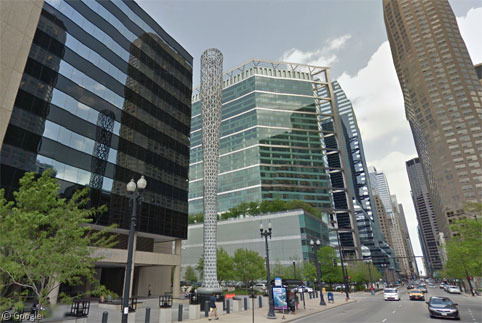 Posted by
Ian Brown
Friday, 19th September 2014
ARRRRRRRRRRRRR! It be talk like a pirate day. Afore ye find yerself becalmed, feast yer eyes on this grand vessel used in a nightly pirate-themed show at the finely-named Treasure Island casino in Las Vegas (Avast! That's nowhere near the…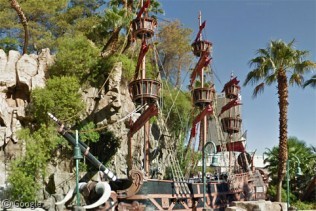 Posted by
Ian Brown
Friday, 19th September 2014
On this day in 1793, the cornerstone was laid for the US Capitol building, by nine Freemasons in full regalia - George Washington among them. The city's quadrants meet here, and the city was configured around the building.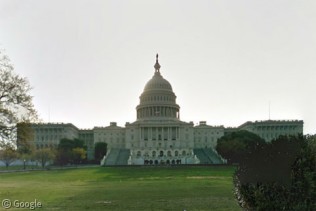 Posted by
Ian Brown
Thursday, 18th September 2014