Nuclear Power Megapost
Saturday, 23rd April 2005 by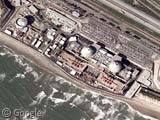 Thanks jbum & Shadis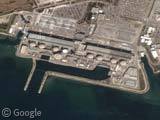 Thanks Tyler
Dresden, Illinois is the USA's first full-scale, privately financed nuclear power plant.
The cooling channels system can be seen winding through the Des Plains river and the Dresden cooling lake to the south. If you zoom all the way in, to the northeast of the reactor complex is a lumpy area of ground. This is where some spent fuel rods are buried. There were large yellow sirens placed throughout the area and dosimiters hanging on the telephone poles at most every intersection. They test the sirens on the first tuesday of the month. It's an eerie sounding chorus that pours in through the window if there isn't one too nearby to drown the others out.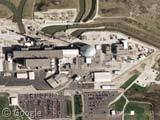 Thanks "The Lightning Stalker"
Perry, Ohio. Apparently home to the best early-season fishing on Lake Erie thanks to the cooling water discharge from the power plant.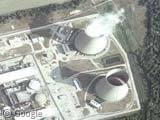 Thanks Tim
Arco, Idaho was the world's first nuclear power plant.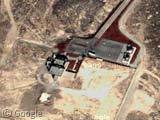 Thanks "Punk Floyd"
Davis-Besse power plant, Ohio & Palo Verde, Arizona. Palo Verde's three huge reactors give it the largest capacity of any nuclear power plant in the United States.
Thanks Stilt
The Comanche Peak Unit 2 nuclear power plant in Glen Rose, Texas.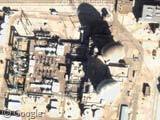 Thanks "Flemming Bach"
Callaway, Missouri has a beautiful plume of steam (I hope) coming out of its cooling tower.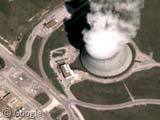 Thanks zprime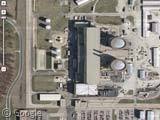 Thanks Jason
Phew! There were lots, lots more but after a while they all look similar. I tried to pick the most visually interesting ones. Enjoy.