Heart Shaped Things
Monday, 1st August 2005 by James Turnbull
In French New Caledonia there's a natural heart shaped swamp which featured on the cover of 'Earth from Above', a collection of photographs by Yann Arthus Bertrand. The photo was titled 'HEART IN VOH'.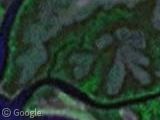 In Taipei there's a heart shaped pool, which also has a heart shaped island in the middle. Surely it must be man made though?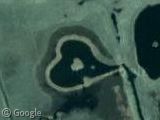 Finally, on the coast of Croatia, is this gorgeous heart shaped island, lined on every side with golden sands. Honeymoon location anyone?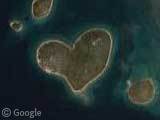 Thanks: Rob B, Julien and pilotin.