Jesus Tunnel
Wednesday, 7th September 2005 by Alex Turnbull
Looks like yet another person has been keen to write 'Jesus' on a hillside, this time over the entrance to a tunnel near Barueri city, Brazil.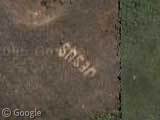 I'm not quite sure what Jesus had to do with the construction of this tunnel.. but it's actually quite cool nonetheless, as it travels for quite a way through the mountain, eventually reappearing down here.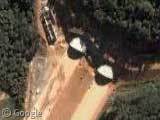 Thanks to Tom B, Sight, Cesar Andrade and Christoph Suwelack.