There's not much to say about Pavilion Z of the Brno Exhibition Centre except that it looks like a big volume control dial. At this size it will presumably go up to 11. Thanks: Lukáš N.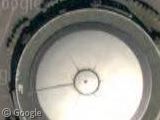 Fans of GGSS Integrated maps will be pleased to know they now work much better. The betterness includes… Automatic zooming to the bounds of a post's or category's map points. Default satellite mode. Logical category ordering in the selection drop…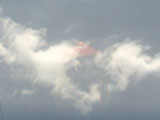 Near Gladstone in Queensland, Australia is a gigantic, bright-orange lake known as Red Mud Dam. Although the explanations I found were a little confusing, it seems that the colouring is due to residue formed through the process of extracting aluminium…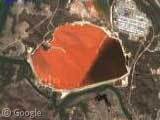 Here's the perfect location in northern Idaho for the world's largest game of chess. I imagine that pieces to fit the board might set you back a bit though… Thanks to DDA and Brad.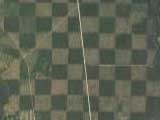 Here's yet another world map on Google Maps, this time in what looks like a school playground, and for once the map is the right way up! Thanks again to Kevin.