Kokyo
Monday, 2nd January 2006 by James Turnbull
The Japanese Imperial Palace is called Kokyo and is regarded as the heart and soul of Tokyo. The Imperial Palace is located on the former site of Edo Castle, a large park area surrounded by moats and massive stone walls in the centre of Tokyo, a short walk from Tokyo station.
As the residence of Japan's Imperial Palace the buildings and inner gardens are not open to the public, except the Emperor's Birthday (December 23rd) and New Year's Greeting (Today, January 2nd).
Wikipedia has a Palace map showing the various buildings and gardens.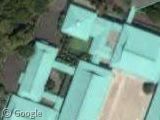 Thanks: Bill Kendrick, Nels Nelson, Sarah Larios, Planck, gc, Andrew, Andy & Jerry Mills