The World's Tallest Buildings
Wednesday, 25th January 2006 by James Turnbull
You would think that deciding on the world's tallest building would be pretty simple: get a big measuring tape, measure the buildings, biggest one wins. Easy, huh? Well, apparently not.
The Council on Tall Buildings and Urban Habitat have defined four categories on which to measure the world's tallest buildings. They are:
Height to the structural or architectural top (including spires and pinnacles, but not antennas, masts or flagpoles)
Height to the highest occupied floor
Height to the top of the roof
Height to the top of antenna
The height is measured from the street level of the main entrance (so basements aren't included).
Kuala Lumpur's fantastic Petronas Towers comes second place in the architectural height category at 452m, but they are the tallest twin towers in the world. You can visit the sky bridge, although tickets sell out fast.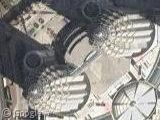 When Taipei 101 in Taiwan was completed on April 20, 2004 it took the first three of the four tallest building titles with an architectural height of 508m, a highest occupied floor of 438m and a roof height of 448m. Make sure you click through to the Google Local map because this tower has an absolutely monstrous shadow.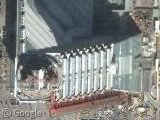 Chicago's Sears Tower once led the way in all four categories but today is only top in the category of height with antenna at 529m. However; this is the largest height overall. Tourists can visit the 103rd floor for fantastic views over Chicago.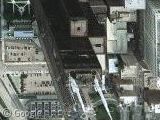 All three towers can be compared at Sky Scraper Page.
Thanks: Kyle Gunn, jher, Marcin, wil Grundon, Steve Ransom, Kenneth, Benjamin, Paul, Stilt, Joe Chang & Tim