The Oscars
Sunday, 5th March 2006 by Alex Turnbull
Ladies and gentlemen, I am proud, honoured, humbled, overawed and delighted to present, the permanent home and location of today's 78th annual Academy Awards, Hollywood California's Kodak Theater!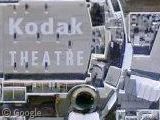 And just outside is the Hollywood Walk of Fame, dotted with over 2000 stars marked with the names of celebrities honoured for their contributions to the entertainment industry.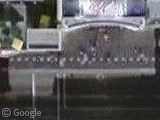 More info on the Oscars, the Kodak Theater and the Hollywood Walk of Fame over at Wikipedia.
Thanks to Kevin Law, Winterfresh, gIMpSTa, Trevor Botting, chris jernigan, Simone and Paulia.