Coronation St & Eastenders
Thursday, 11th May 2006 by James Turnbull
What's so interesting about a small street in Manchester? Well if you click through to the full view you'll see that this little cobbled street is slap bang in the middle of television studios. Yup, it's Britain's most famous fictional street, Coronation Street.
The longest running soap on UK telly has been going since 1960, and is set in the fictional 'Weatherfield', which would be part of Greater Manchester. Those who follow the soap will recognise The Rover's Return to the West, the corner shop to the East and Baldwin's factory just South of the street.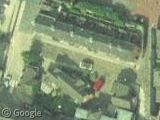 Britain's most famous fictional square is no doubt Albert Square - home to Eastenders, the BBC's main soap. Albert Square is supposedly located in the fictional London east end borough of Walford, but in reality is 17 miles away at Elstree studios, Borehamwood.
The BBC host a map of the square so you can easily pick or the Queen Vic and the market stalls. As the episodes are sometimes filmed 6 weeks in advance, the crew has to dress up the set to appear as a different time of year - which is quite difficult with the "real" park in the square's centre. Supposedly, during spring shootings it's someone's job to stick leaves on the trees so that it looks like summer 😀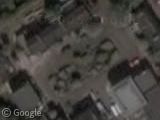 Thanks: Scotto, Peter Bindon, John Seddon & John Seddon (again)