Soap Operas
Wednesday, 6th December 2006 by James Turnbull
We recently had a request to find the Neighbours set, and we always like to keep our readers happy, so here is the real Ramsay Street.
If you view in 'Hybrid' mode you might accuse my of telling fibs, as this cul-de-sac's real name is "Pinoak Court". In the soap it's called Ramsay Street after the Ramsay family who used to live there.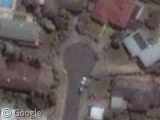 We might as well make a worldwide soaps tour out of it, so let's head by the small town that was built for the abysmal failure of a soap called "Eldorado".
Broadcast by the BBC in 1992-93 it was supposed to be a cross between Eastenders and Neighbours but achieved the success of neither and was swiftly cancelled. I wonder what goes on there now?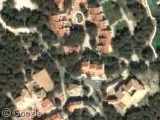 Set in the fictional West Yorkshire village, Emmerdale is another popular UK soap which is actually filmed near Harrogate in the grounds of Harewood House.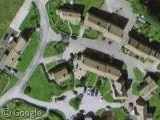 Previously featured: Coronation St & Eastenders
Thanks: John Seddon, Martyn Webster & Bruv