Spain
On this day in 1923, pop artist Roy Lichtenstein was born in New York. While he was best known for his paintings, he also created several large-scale sculptures, including the surrealist Cap de Barcelona.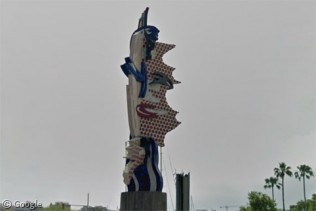 Posted by
Ian Brown
Monday, 27th October 2014
We've visited a handful of large-scale sculptures by Claes Oldenburg and Coosje van Bruggen in the past, but because we love them so much we thought we'd do a comprehensive round up of as many as possible, in roughly chronological…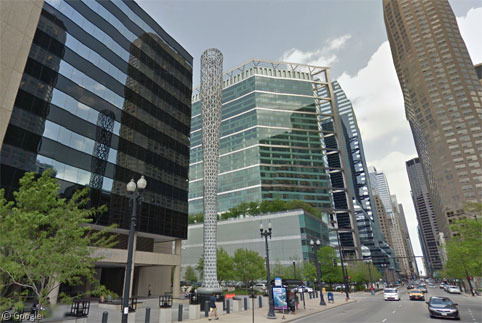 Posted by
Ian Brown
Friday, 19th September 2014
In the late 19th and early 20th centuries, almost two dozen transporter bridges were built around the world. They feature a high gantry – tall enough to allow ships to pass below – carrying a gondola to transport foot passengers…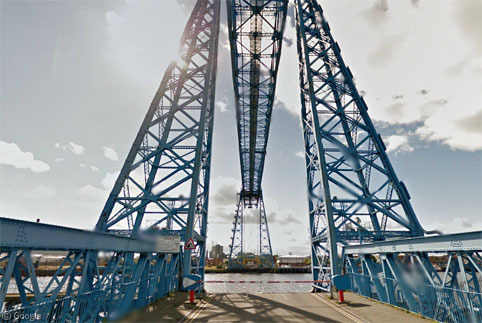 Posted by
Ian Brown
Thursday, 4th September 2014
Europe plays host to some of the planet's most breathtaking mountain vistas. Much of this wonderful scenery is accessible relatively easily by vehicle – and therefore by Street View! In this entry, we count down the five highest paved roads on the continent.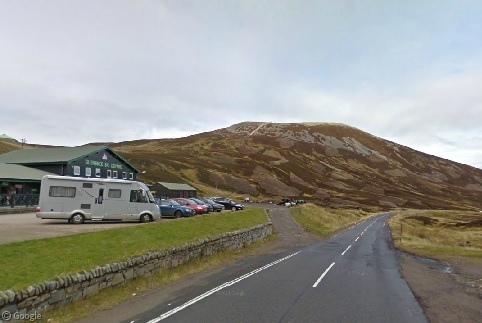 Natural arches – also known as natural bridges – are formed when relatively soft rock is worn away by the action of tides, rivers or weather erosion, leaving behind a bridge-like structure of harder rock. Although there are thousands around…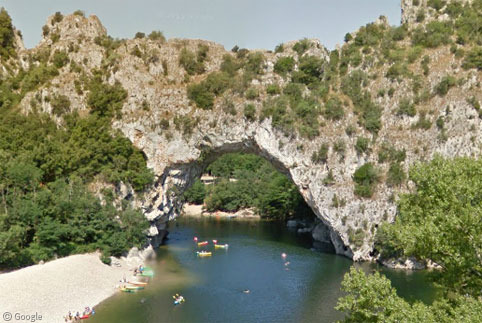 Posted by
Ian Brown
Wednesday, 16th July 2014
On June 25, 1852, Spanish architect Antoni Gaudí was born. Renowned for his elaborate building forms, often inspired by nature, Gaudí left an indelible mark on his adopted city of Barcelona, with his body of work being recognised as a…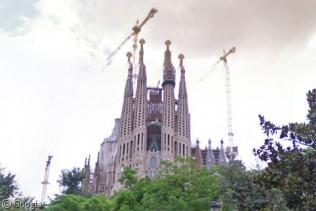 Posted by
Ian Brown
Wednesday, 25th June 2014