Barra Airport
Wednesday, 30th May 2007 by James Turnbull
This is Barra Airport, located on the hebridean island of Barra.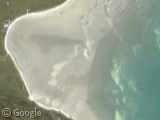 Now, I know what you're thinking, it's something along the lines of "No, you idiot, that's a beach!".
You're exactly right: Barra airport is the beach. In fact, it's the only airport in the world where scheduled flights land on a beach.
Of course, that schedule has to change regularly, as the airport's three runways all become completely unusable during high-tide.
The beach is open to the public, and supposedly good for cockle picking, all you have to do is check at the control tower to see if the airport is currently operational.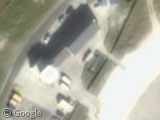 More info and ground level pictures here and on Wikipedia
Thanks: Adam Rus & nikitakou