Antarctica's Research Stations
Monday, 4th June 2007 by James Turnbull
Although Antarctica's official population is zero, there is usually between 1,000 to 4,000 people living and working on the mostly uninhabitable continent.
These people are representatives of the 30 countries which operate year-round or summer research stations at various locations, many of which are now viewable in Google Earth. Today we're going to look at a few of these stations.
Russia's Mirny station was established during the 1st Soviet Antarctica Expedition and one of the buildings has CCCP (Russian for USSR) painted on its roof.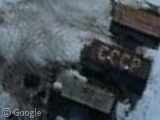 Australia's Casey station is a collection of colourful buildings established in 1959. The headquarters at Casey (known as the "Big Red Shed") are likely the largest building on Antarctica.
Casey station also has a webcam, and you can see a typical day on Antarctica by watching the fantastic time lapse video of yesterday's shots.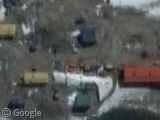 Antarctica has at least 20 private airports for the coming and going of all the staff, and at the UK's Rothera Research Station we can see the snow-covered 900m runway.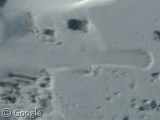 Wikipedia lists 64 currently active stations, so there's no doubt much more to be found on Antarctica.
Thanks: bruv, Gearthhacks & Rebay