Steam Trains
Tuesday, 15th January 2008 by James Turnbull
Originally developed over 200 years ago, the steam train is easily one of the world's greatest inventions, as it revolutionised both goods and passenger transport.
By the 1970s the steam trains had to give up the commercial and transport railways to make way for more efficient diesel and electric trains. However, many people still long for those days of "proper" trains and so there is a surprisingly large market for heritage railways, where you can experience rail travel of the past.
This first shot is of the Swanage railway in Dorset, where you can ride the steam train through the Isle of Purbeck. They'll even let you drive it, if you pay enough…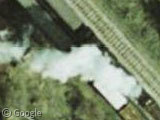 Our second steam train is just about to enter Swindon, home of the Steam Railway Museum. This engine is the SR 850 "Lord Nelson", which was retired by British Rail in 1961.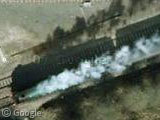 Over the years there have been numerous attempts to "bring back steam trains". Technology has advanced far enough that Hornby can make "00" gauge working model steam trains, but projects involving including electrically produced steam, solar steam and the "21st century" 5AT have all failed to get off the ground.
More Wikipedia information on Steam trains and the hobby of "Live steam".
Thanks to Dee, CoychurchJohn and TOMBAL.