Street View Update March 08
Monday, 31st March 2008 by Alex Turnbull
It's been just over a month since Google added 12 new US cities to Street View, and yesterday we got new imagery in another 13 cities, and interestingly, a US national park! Here's some of the highlights, including links straight there:
Finally, Google have also added imagery for the few roads that run through Yosemite National Park, California, which enables us to see some pretty stunning scenery.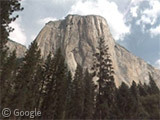 Here's El Capitan, a 910 metre vertical rock formation that's a popular challenge for rock climbers, and some spectacular Giant Redwoods living up to their name!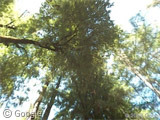 Read the full story at the Google Lat Long Blog, read more about El Capitan and Giant Redwoods at Wikipedia.