Google Street View in Germany
Friday, 19th November 2010 by James Turnbull
After years of wrangling and debate over the privacy issues, Street View images are finally available for 20 of Germany's largest cities.
To secure release of the images Google had to allow Germans to opt-out of having their house on the street view, so they've manually blurred hundreds of streets.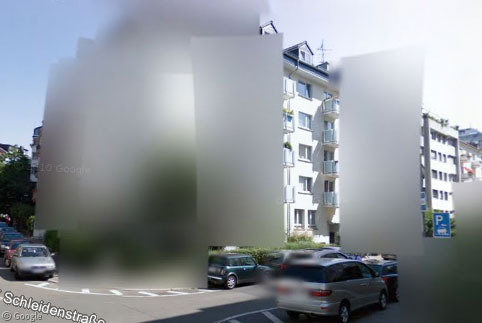 As is traditional, the German Googlers took to the streets to welcome the Street View car to their country with cheerleaders, signs and giant stuffed animal-things. However, in Germany, even Google employees get their faces blurred.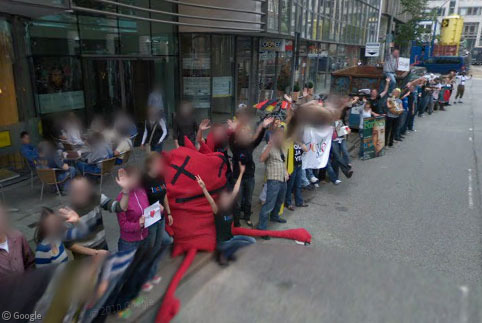 Around 3% of Germany's property owners opted out of the service, including a tenant in the same building as Google's Munich office, meaning that even their building had to be blurred out.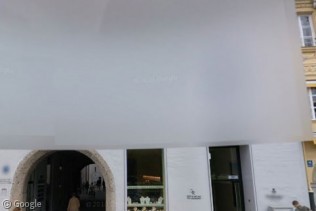 But there's still many things to be found on German Street View, including the world's largest Euro symbol, a protest of some sort and the fourth tallest freestanding structure in Europe.
I'm sure there will be even more interesting things spotted in Germany over the next few days so make sure you follow our Twitter account for the latest findings.