Carcassonne
Wednesday, 1st December 2010 by Ian Brown
Carcassonne is a city in the south of France famous for its fortified old town, a strategic hill-top location which was declared a World Heritage Site in 1997, and its inspiration for the board game of the same name.
While historians believe forts have existed here for more than 2500 years, the existing double fortified walls and more than 50 towers around the city have been built, repaired and added on to countless times.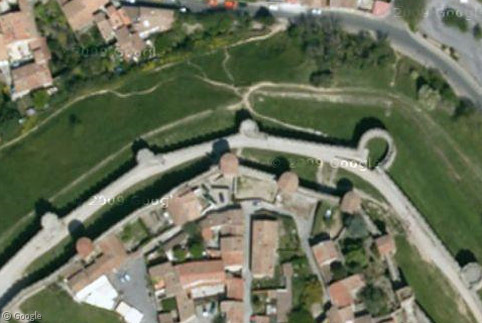 Some parts date to the Roman occupation in the 3rd or 4th century, while others were the creation of a succession of counts and kings who have occupied the town over the subsequent centuries, winning or succumbing to regular sieges.
The history is depicted on this colour-coded map.
With cars banned from the complex, it's not surprising that Street View doesn't have any images from within the walls, but coverage in the city as a whole is quite poor. This means we only get glimpses of the fortifications from a couple of vantage points - from a nearby bridge, and from a country road outside the city: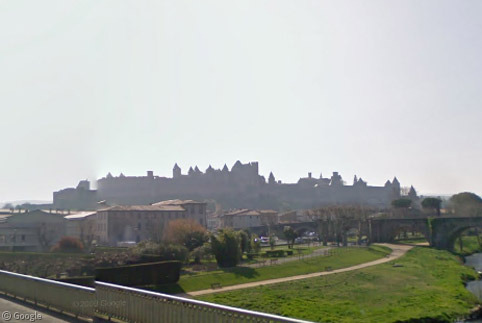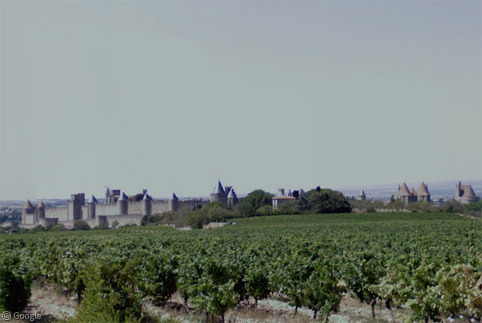 One of the city's most prominent features is the castle which sits on the western wall and dates to the eighth century.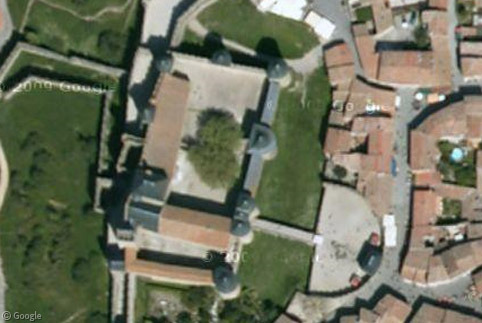 To the south is the 11th century Basilica of St. Nazaire and St. Celse, which was modified to the Gothic style popular a couple of hundred years later. Nearby is a theatre created in the early 20th century. Originally intended as a suitable setting for tragedies, the stage now hosts a more diverse range of performances.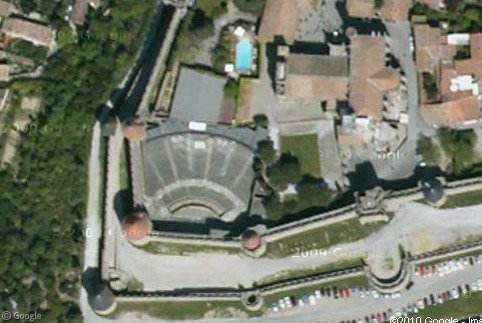 With the relocation of the border between France and Spain following the Treaty of the Pyrenees in 1659, Carcassonne's strategic importance diminished, and its fortifications fell into disrepair. They were slated for demolition in the middle of the 19th century, but a public outcry led to their preservation and subsequent restoration.
These days the siege of the city is not conducted by military forces, but by tourism - with more than 3 million visitors each year. Huge parking lots for buses and cars are located near the main entrance in the eastern walls.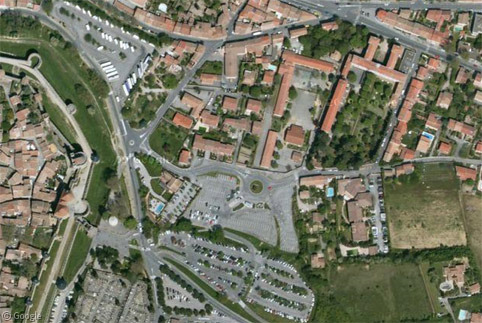 Learn more at Wikipedia and Destination 360, or you can play the popular board game named after the city.