Top Gear Test Track (US Version)
Friday, 18th March 2011 by Chris Hannigan
So another popular British television show has been remade for America: this time it's the classic motoring magazine show "Top Gear". The American version of the show debuted in November 2010 to the groans of die-hard UK fans, and a lot of the staples of the original have been recreated on the U.S. version. Today we're going to take a look at the new "Top Gear Test Track" near Irvine, California.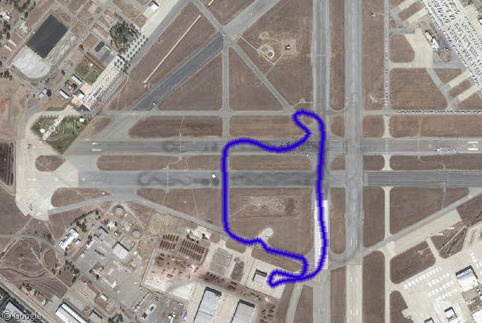 The track is formed using abandoned taxiways and runways of the now closed Marine Corps Air Station El Toro, very much like the British test track is built on the airfield of Dunsfold Park.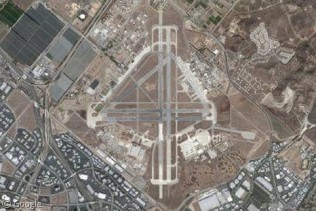 Since it was decommissioned in 1999 El Toro has been used in TV shows, commercials, and for various high-performance driving purposes. Tire rubber buildup can clearly be seen and curbing lines the edges of the taxiways in various locations.
Top Gear didn't simply use the base's existing circuit configuration for their show however, having added new sections like the "Teardrop" (which is yet to be built in this image):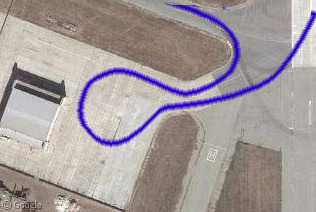 "Cameraman's Corner" on the other hand is there, sort of.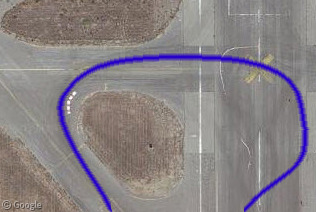 One area they didn't touch however was the "Southern Chicane". You can see the bumpy transition from asphalt to concrete to back to asphalt again. It even looks rough from space!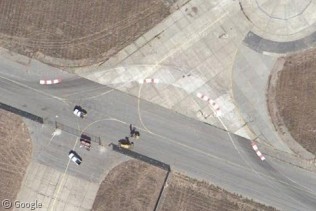 In the centre of the base you can see that on the day these images were taken, there was some kind of event taking place. The resolution is remarkably good and to me it even looks like you can make out different Porsche sport cars. No sign of the Stig however!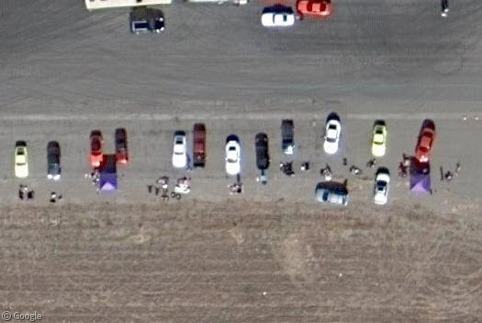 Wikipedia has some great information on the history of Marine Corps Air Station El Toro, and the new Top Gear can be found in the United States on the History Channel.