Guest Post: David Nicol
Friday, 10th June 2011 by Alex Turnbull
We were recently contacted by David Nicol from Dalhousie University, Nova Scotia, who had started writing an article (mostly for his own amusement), that used Google Street View to spotlight the few surviving remains of Elizabethan London as it would have been known to William Shakespeare. When his article grew legs of its own, David got in touch and asked if we'd like to publish it here.
As if we needed any convincing, David actually teaches theatre and film studies in Dalhousie University's Department of Theatre, where he specialises in Renaissance drama. Furthermore, he received his MA in Shakespeare Studies from the Shakespeare Institute in Stratford-upon-Avon, so his credentials for this article are indisputable.
As if our decision needed to be any easier, in his spare time David enjoys travelling to new places and pointing at famous things - which is basically our sole criteria for letting people loose on the site!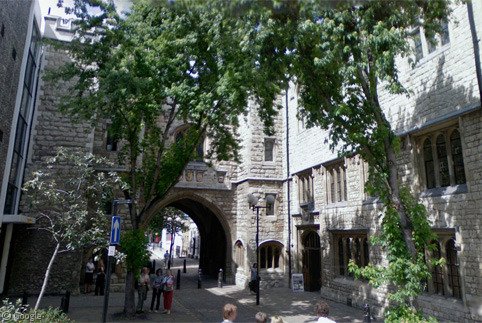 Fragments of Shakespeare's London, by David Nicol.
If you're an aspiring geo-blogger – and you'd like to be considered for a guest spot here on Google Sightseeing – then send us a link to your site and we'll be in touch with the most interesting writers!