Airmail Arrows Across the USA
Friday, 30th May 2014 by Ian Brown
In the early days of the US Postal Service's national airmail service, pilots had to navigate across the USA by sight alone – a task that bad weather could make extremely difficult. And so a network of towers was built, each bearing a gas-powered light for night-time visibility, and each with a large arrow-shaped foundation designed to assist daytime navigation. Almost all of the ~1,500 towers were dismantled long ago, but a number of the concrete arrows exist to this day, such as in the front yard of this farmhouse in Minnesota.
The development of the beacon system – known as the Transcontinental Airway System – required a significant investment, approved by Congress in 1923. Lighted beacon towers were to be placed every 8-16 km (5-10 miles) on hilltops and in valleys to provide visibility in any kind of weather, many of which required generator huts to function. With aviation still being a relatively risky venture in the 1920s, emergency landing strips were also built every 24-32 km (15-20 miles).
The concrete foundations for the beacons were shaped like arrows (with a square centre point for the tower base) and pointed to the nearest airstrip, but sometimes provided guidance about where routes merged or split, such as this example with two heads and two tails in California. The arrows were originally painted bright yellow for the best visibility from the air, but the graffiti artists have long since moved in on some.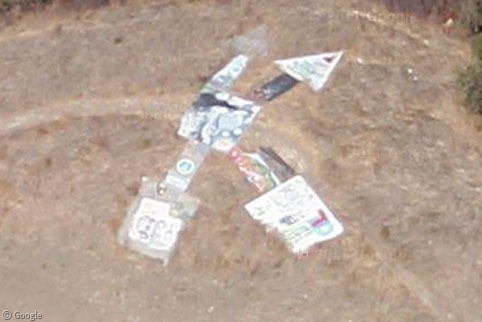 Right-angle arrows such as this example in Nevada indicated changes of direction on the route.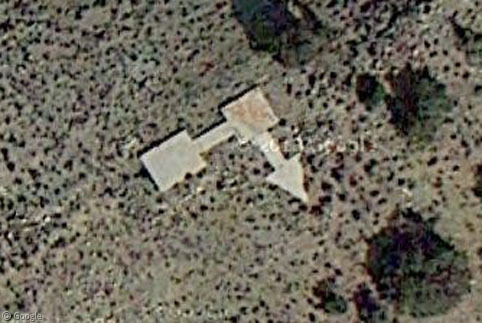 By 1925 the initial 4,289 km (2,665 mile) beacon and emergency landing strip network was completely in place between New York and San Francisco. In subsequent years additional routes were added, including those from New York to Atlanta, Chicago and Dallas. However despite the huge investment, the system was only used until 1933, when technological advances made navigation easier, and the cost of operating the beacons became unfeasible during the Great Depression. In some areas local authorities continued to operate their beacons for several years, but during WWII most of the remaining towers were torn down so the steel could be used in the war effort (and also to prevent the enemy from being able to use them for navigation).
While the majority of the concrete arrow foundations have been lost to development or overgrowth, in the more remote areas of the country they have been left largely undisturbed, and stand as a monument to the pioneering days of rapid mail delivery – such as here in Utah, where we find a twin-tail arrow.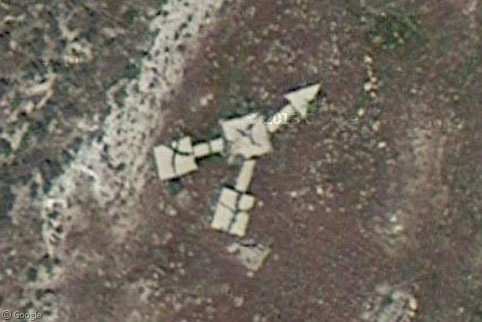 One of the best arrow images available through Google Maps is this Photosphere by Austin D, also in Utah.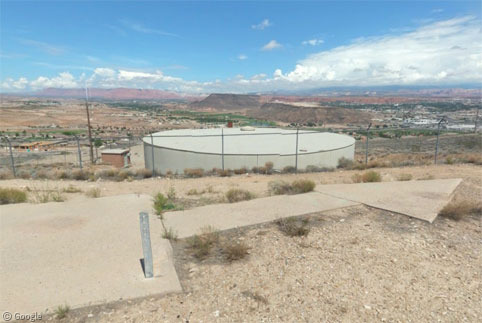 Only a handful of the beacon towers survived unchanged and they are sadly mostly in remote areas with low-resolution satellite imagery. However, a few have been rebuilt or restored by enthusiasts, such as this 16m (54′) tower in Rocky Butte Natural Area in Oregon …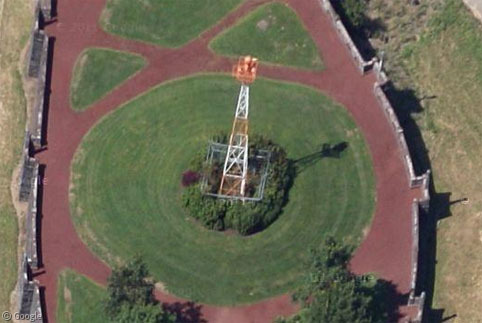 … and this one at the Winnemucca Airport in Nevada.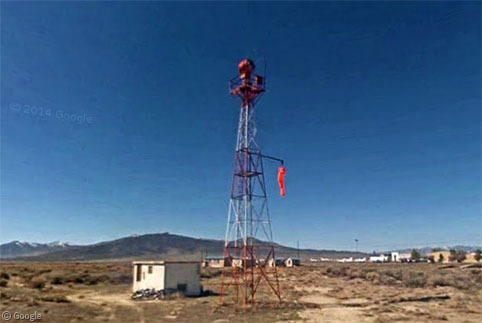 We'll wrap up with a look at a few more arrows from various states.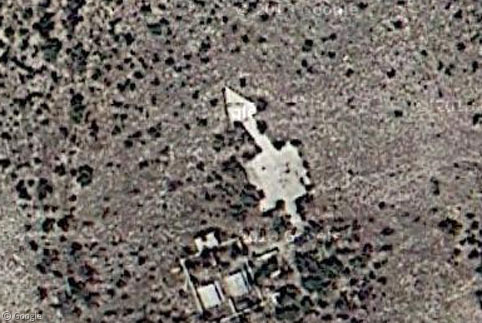 Shelbyville Airport in Indiana: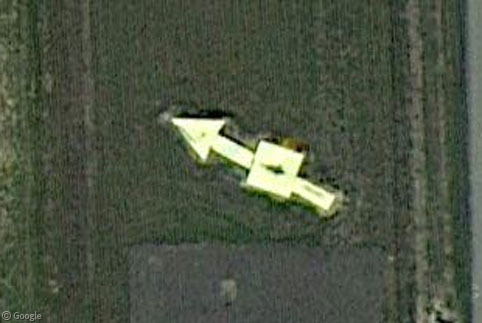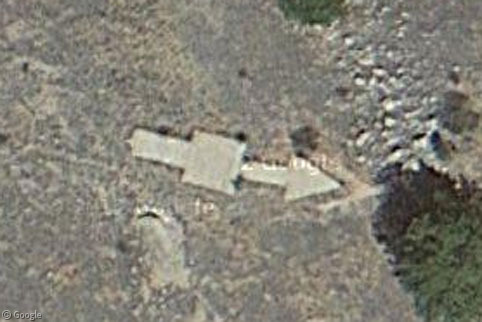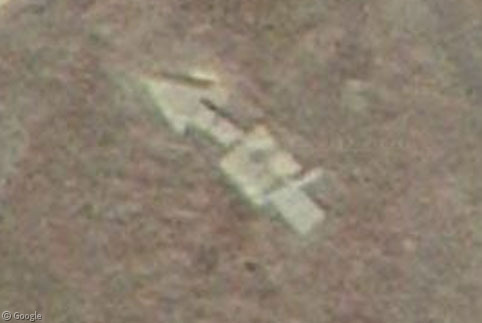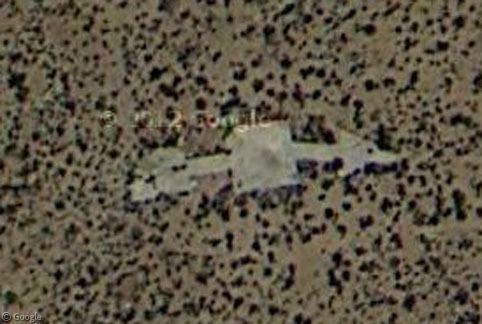 Thanks to Sometimes Interesting which has a detailed list of all the arrows and towers that have been found on Google Maps, along with a more detailed history and historical maps.