Structures
Known as site of one of the most pivotal naval battles in history, today Midway Atoll strikes an odd balance between its military past and its tropical paradise locale. It's also one of the most remote places ever visited by Google Street View.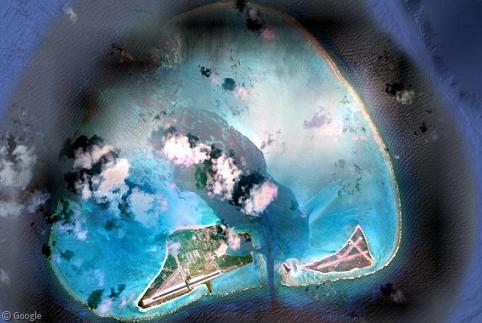 Jonathan Borofsky (b. 1942) is an American sculptor and printmaker who is best known for his Hammering Man series of kinetic sculptures which are installed in various cities around the world (some of which we visited briefly in 2006). Today,…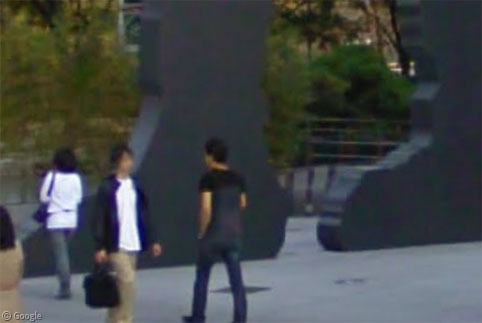 Posted by
Ian Brown
Wednesday, 13th February 2013
February 7th marks one year until the opening ceremony1 of the 22nd Winter Olympics, taking place in Sochi in Russia's far southwest. with the 11th Winter Paralympics starting a month later. We'll preview the eleven competition venues, beginning with the…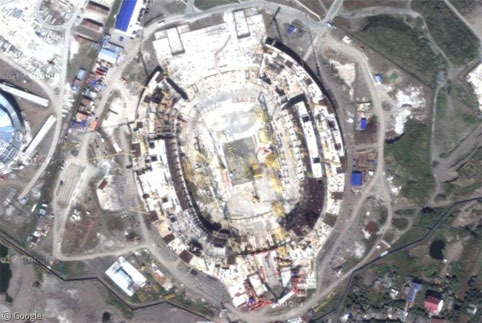 Posted by
Ian Brown
Thursday, 7th February 2013
While most visual artwork is intended to please the eye, some artists strive to reach the other senses as well.  Some of them create large-scale sculptures which create sounds from natural sources - generally wind or water. Our first example…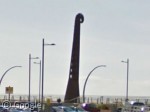 Posted by
Ian Brown
Wednesday, 16th January 2013
Located 400 km (640 mi) north of mainland Europe in the Arctic Ocean, the Norwegian archipelago of Svalbard is home to some of the northernmost settlements on Earth, including the world's northernmost city. While 60 percent of Svalbard is covered in ice, that still didn't stop the Street View team from exploring the stark beauty of the islands.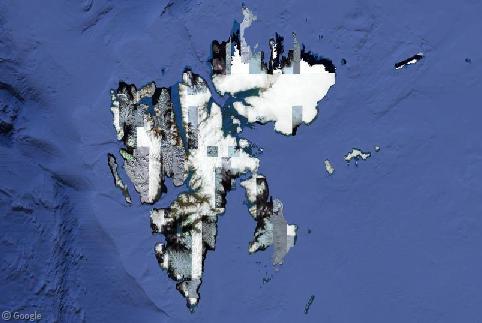 Architects are forever pushing the boundaries of design to create spectacular, astonishing, or just plain weird-looking buildings to catch your eye. We've found a plethora of these deranged designs across Europe on Google Street View and on Yandex Maps Panorama; below are a dozen of our favourites!