Some of Las Vegas' top casinos all in one image. There's the Sahara top left, then New York, New York below that (complete with Statue of Liberty on the corner). Eastward of NY is the MGM Grand (which looks quite…
Crazy, here's Niagara Falls, and I had no idea it went from America, Northwards to Canada! I always thought it was the other way around. Oh well, that shows you what Superman teaches us… nothing.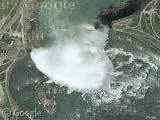 Here's the Whitehouse, complete with 'national security protection' (some quick Photoshopping…)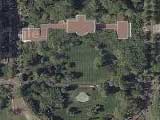 Edwards Air Force Base has this giant compass-thing scraped into the desert. I assume it's to help pilots orientate themselves when landing or taking off.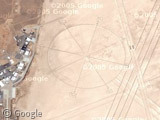 Wow – there are a LOT of planes in Pima Air & Space Museum. It looks like they've got at least 10 of each plane, all laid out in very neat rows. Also of note is the plane scrapheap –…