Bavarian Motor Works
Saturday, 2nd July 2005 by James Turnbull
The BMW world headquarters in Munich, Germany is the 'four-cylinder' building (which was built top-down), while the famous logo is atop the BMW museum.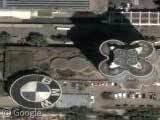 Over in South Carolina is BMW's North American home. The rather-cool crescent moon shaped building is the BMW Zentrum, the only BMW museum in North America, and sits next to the only BMW manufacturing facility in the United States.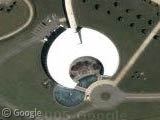 The factory exclusively builds the Z4 roadsters and X5 sports activity vehicles which are then distibuted worldwide via the Port of Brunswick. You can clearly see the hundreds of Beemers waiting to be shipped out.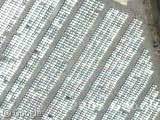 Thanks: James, Jacob Tomaw, Carson Diltz, Paul, Jochen, Giampaolo Bellavite & Alex