Pão de Açúcar (Sugarloaf Mountain)
Tuesday, 6th September 2005 by Alex Turnbull
This is Pão de Açúcar (Sugarloaf Mountain) in Rio de Janeiro, Brazil. Jutting out into the Atlantic Ocean, this peak rises 396 metres above Guanabara Bay. An absolutely awesome sight from up here.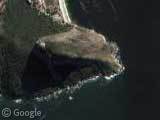 The blue structure on the peak is the cable car station. You get on here, at the bottom, and then take a car up to the first peak, and then onwards to the very top! Also, these were the cable cars where they filmed the scene in Moonraker where Jaws bites right through the cable! Cool.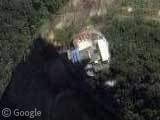 Just to the south here is the gigantic Copacabana beach! So big that you can easily fit what looks like a beach volleyball court on there! (Mmmm, beach volleyball... 😉 )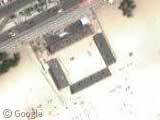 Thanks and Bodo Maller, Didier, Tom B, Simon and Ronaldo Reis.