Christmas Trees
Monday, 5th December 2005 by Alex Turnbull
I'm not sure what it's like where you are... but here in Edinburgh, Christmas seems to be well underway, despite the fact that at time of writing we're still 19 days away...
Presumably the U.S. National Christmas Tree (a 40-foot Colorado blue spruce) has been lit by now, and even although it isn't decorated in this satellite image, it has got a very cool shadow.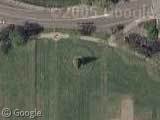 Apparently there are 36 million Christmas trees produced each year, and looking at the list of Christmas Tree farms in the US you can totally believe it. Totally at random, here's a small farm near Janesville, Iowa.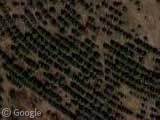 Back here in the UK, one of the few christmas tree farms I can find with high-resolution imagery is Elveden Farms, near Cambridge, which has this cool x-shaped plantation of trees.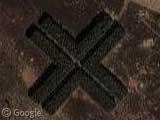 Finally, if you live in or around Edinburgh and have yet to pick up a tree for this year, consider getting one through the Bethany's Caring Christmas Trees site, as for each tree bought, they will provide a homeless person with a hot meal, a bed for the night, and breakfast. You'll have to hurry though, as there's only six days left to reserve your tree!
See Wikipedia for the full unabridged history of the Christmas Tree.
Thanks to Ben Brockert and Hinkkanen.