Soviet Tank Graveyard
Tuesday, 7th March 2006 by James Turnbull
To the North of Afghanistan's capital Kabul is the "Tank Graveyard". Here there are hundreds of Soviet tanks, left there since the end of the Soviet war in 1989, slowly rusting away.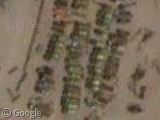 Apparently the Taliban used this field for collecting spare tank parts to service the active tanks in the military base just to the East. You can see that the U.S. bombers have destroyed most of the buildings in this base and there are large craters in the surrounding grounds.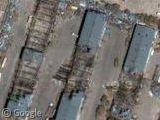 Good ground level pics of the graveyard on this Russian page (warning: site features some NSFW advertising).
Thanks: jher