London Bridge
Saturday, 4th November 2006 by James Turnbull
The other day I caught the end of the video for the awful London Bridge by Fergie and I noticed that Fergie and her crew were dancing around in front of London's most famous bridge and the image of a million postcards: Tower Bridge.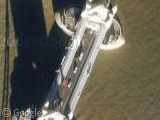 It was clear that Fergie had fallen for the same trick that Londoners have been playing on Americans for years, confusing them between the grand Tower Bridge and its much more boring neighbor London Bridge.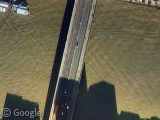 The most famous example is that of Robert P. McCulloch, American entrepreneur and owner of McCulloch Oil, who in 1968 paid $2,460,000 to have the then-collapsing London Bridge dismantled and shipped right across the world to be rebuilt in Lake Havasu City, Arizona. He later claimed it not to be true, but everyone knows that he thought he was buying Tower Bridge. Numpty.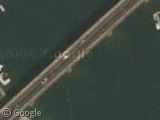 Although clearly not much to look at, London Bridge is the second most popular tourist destination in the state of Arizona. For more info see the previous GgSs coverage of Tower Bridge and Wikipedia for London Bridge.
Thanks: Ben & Shea MarshaLL