Face of [Insert Your Own Messiah] Found in [Insert Your Own Natural Phenomenon]
Monday, 30th April 2007 by Alex Turnbull
Free UK daily paper The Metro published an article last week about a YouTube video1 in which someone claimed to have found the shape of Jesus in a cloud, floating over Mount Sinai in Egypt.
We thought this was such a blatant (and totally lame) rip-off of our own Face of Jesus Found in Sand Dune that we'd better up the ante!2
First in Utah, we find a terrifying looking skull face...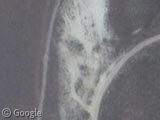 Then in Nevada, we've got a Blues Brothers style one-eyed alien...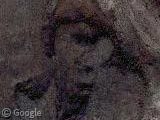 And finally in Kenya we've got... the Rock Eater Biter from the NeverEnding Story!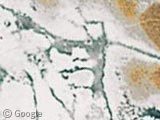 How long before the Metro steals this story I wonder?
See our other related posts for even more Google Earth Pareidolia:
Thanks to Jayden Brown, Vaughn Nelson and cruzito.