Takeover Week: Billionaires Row (Rob)
Friday, 13th July 2007 by James Turnbull
Welcome to the final day of Google Sightseeing Reader Takeover Week. Every day this week, one of you has been chosen to have their very own sight posted here on GSS, while Alex and James take a well deserved holiday. Today's final sight is from GSS addict Rob!
Nicknamed "Billionaires Row", Kensington Palace Gardens, in West London, is home to a collection of the most expensive homes in the World.
For those of you who have just come off the hedge fund management circuit, prices start at around £50 million for the smaller house, although the asking price for 18-19 Kensington Mews was a rather modest £85 million.
Sadly though, the street plays host to embassies and ambassadors residences. However, the Sultan of Brunei, one of the richest men in the World, owns Number 20, with the Number 8 on top – "symbolizing the phrase Ba Shi Fa Cai" ("the number eight brings prosperity").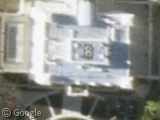 The Sultan is in good company though, with the Worlds 5th Richest Man (and Britain's richest), Steel Magnate, Lakshmi Mittal, living next door. He bought his house from F1 tycoon Bernie Ecclestone for £57 million – starting to see a trend here? The "Taj Mittal" is so called because the marble that is used in the house is the same stuff that made the Taj Mahal.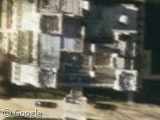 Britain's 6th richest man, Leonard Blavatnik, also occupies, rather greedily, 15a AND b! Although he probably deserves it, since it is rather small, and only has a tennis court to show off. He picked his up for a snip at £40,000,000.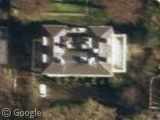 Find out more and get a full list of residents at Wikipedia.