Football fans
Thursday, 20th December 2007 by James Turnbull
Here we see Germany's Burgplatz, which is absolutely swarming with people. Or, more specifically, very orange people!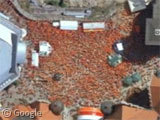 The overwhelming orange-ness of the crowd can only mean they are fans of the Dutch football team, who were gathered in the square during last year's World cup.
The Netherlands national team was knocked out in the second round by Portugal, so this Dutch celebration probably coincides with their one-nil win over Serbia and Montenegro in the nearby Zentralstadion on June 11th, 2006.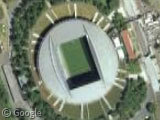 Thanks to McMaster_de